Alice Cooper explains Lemmy Kilmister's unique definition of sobriety
Publish Date

Thursday, 12 December 2019, 2:24PM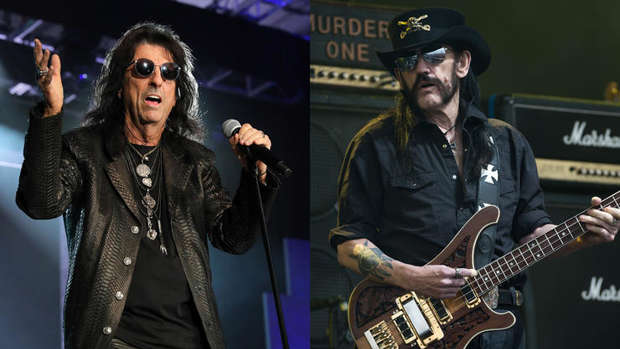 Motörhead frontman Lemmy Kilmister was the epitome of a rockstar in his day — he was a prickly, jovial badass who was always ready for a party or a fistfight, and he was universally adored for it.
Kilmister's ferocious bass playing, gravely singing and undeniable songwriting chops made him a legend as a musician. His big heart made him new friends in every city he visited.
A fellow rock legend, Alice Cooper, says he's sure that if Lemmy were still alive, he'd have played with the Hollywood Vampires. Cooper noted in an interview with Kerrang! that Lemmy was friendly with all the Vamps. The band makes a point to pay tribute to him during every show.
Lemmy was a great conversationalist, too. Cooper says the bassist had lots of unique opinions.
"...[E]veryone in the band had done tours with Lemmy," Cooper said. "He was sort of a journeyman. I quit drinking 37 years ago, but he came to me once and said, 'Alice, I quit drinking.' An he had a drink in his hand!"
Cooper, who says he wouldn't have lived past 1985 if he didn't stop drinking himself, recalls prodding Lemmy about his unprompted declaration.
"I was sitting there going, 'That's great — and that must be Coca-Cola?' He said, 'No, there's a little whiskey in there.' His idea of not drinking was not drinking a bottle of whiskey each night. Maybe just five or six drinks."

This article was first published on iheart.com and is republished here with permission