Billy Corgan is working on two separate Smashing Pumpkins albums
Publish Date

Friday, 15 May 2020, 9:30AM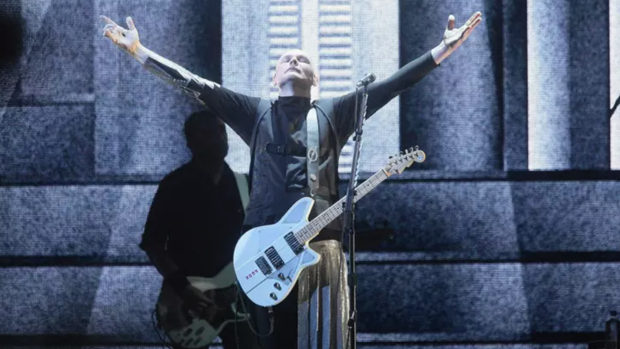 Earlier this year, Billy Corgan revealed the Smashing Pumpkins were working on a double album, and apparently that's not all. During a recent episode of Yamaha's Artist Check In, guitarist Jeff Schroeder divulged that the prolific frontman is actually working on two separate Pumpkins albums.
"Billy has already started working on another new album," he said. "We have actually 20 news songs coming out this year that we just finished kind of right before this [the coronavirus outbreak] all started. He's taking the time to get the ball rolling on even another new album."
"So once we can all get together and work on that we'll try to even do some more music since there's some time," he added.
Corgan gave a few details about the double album back in January. "It's currently 21 songs," he said at the time. "I've been working on it for over a year. It's pretty different — in a good way, I think. Everybody that's heard it likes it a lot, so that's a good sign."

This article was first published on iheart.com and is republished here with permission