Blink-182 is now eligible to be Nominated for Rock & Roll Hall of Fame
Publish Date

Thursday, 20 February 2020, 1:05PM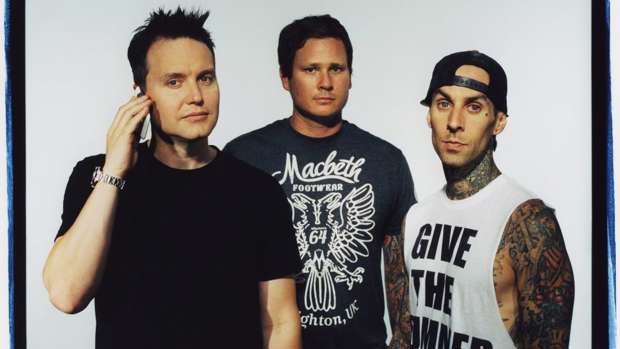 Twenty-five years ago on February 17, 1995, blink-182 released its first album, Cheshire Cat, which now makes the pop-punk band finally eligible to be nominated into the Rock & Roll Hall Of Fame!
At the time of the debut release, Mark Hoppus was joined by guitarist Tom DeLonge and original drummer Scott Raynor. Travis Barker joined the band in 1998 after filling in for Raynor on the drums (he was drumming for The Aquabats at the time). Alkaline Trio's Matt Skiba joined the band in 2015 after DeLonge exited blink.
Criteria for induction into the Rock & Roll Hall Of Fame require that bands can only be eligible 25 years after the release of their debut album. The band's influence and significance of the contributions to rock and roll among other criteria are also taken into consideration but it's safe to say blink-182 check all the boxes.
As of recently, Green Day was inducted in 2015 so there's definitely a chance blink could get on the shortlist for this year's Rock & Roll Hall Of Fame induction — especially when fan votes can influence who is inducted.
Hoppus has opened up in the past about his band's influence and when he first realized blink-182 was important. "When the next wave of bands started coming up, bands like Fall Out Boy and Panic! At The Disco, they were saying, 'Oh yeah, we love blink, we started off life playing blink covers,'" Hoppus said. "A band like All Time Low did that, and they were coming through going, 'We grew up listening to them'. That was the first time that people were saying our band inspired them to do their bands, and that was a really cool moment."
Here's hoping the guys get a nomination!

This article was first published on iheart.com and is republished here with permission