Bob Dylan reveals The Rolling Stones songs he wished he'd written
Publish Date

Tuesday, 16 June 2020, 9:26AM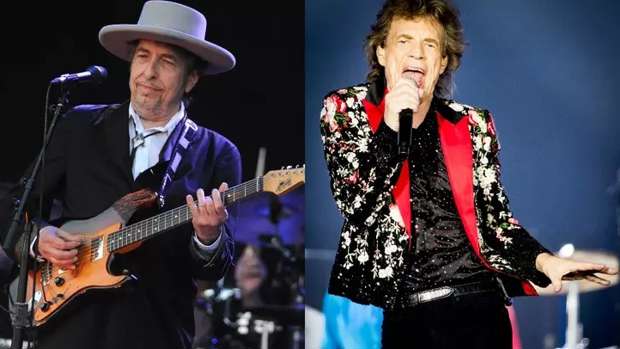 In his first interview in three years, Bob Dylan not only discusses his new album, Rough and Rowdy Ways, he also opened up about some other notable music.
Talking with The New York Times, Dylan revealed which The Rolling Stones songs he wished he wrote while discussing a reference to the band in his track "I Contain Multitudes."
"Maybe 'Angie,' 'Ventilator Blues' and what else, let me see. Oh yeah, 'Wild Horses,'" he said.
In his own song, Dylan referenced The Rolling Stones singing: "I'm just like Anne Frank, like Indiana Jones/And them British bad boys, the Rolling Stones/I go right to the edge, I go right to the end/I go right where all things lost are made good again."
In addition to giving The Rolling Stones a shoutout, Dylan surprisingly mentions the Eagles' Don Henley and Glenn Frey on the song "Murder Most Foul." Naturally, he was also asked with Eagles songs he enjoys the most and Dylan did not disappoint.
"'New Kid in Town,' 'Life in the Fast Lane,'" he said. He also notes that "Pretty Maids All in a Row" "could be one of the best songs ever."
Elsewhere in his interview, Dylan reflected on the legacies of John Prine and Little Richard — the latter who he talked about being a massive influence on him when he was a kid.
"But Little Richard I grew up with. And he was there before me. Lit a match under me. Tuned me into things I never would have known on my own," he explained.
Fans can pick up Rough and Rowdy Ways this Friday (June 19).

This article was first published on iheart.com and is republished here with permission