Brian May is "grateful to be alive"
Publish Date

Wednesday, 28 October 2020, 10:09AM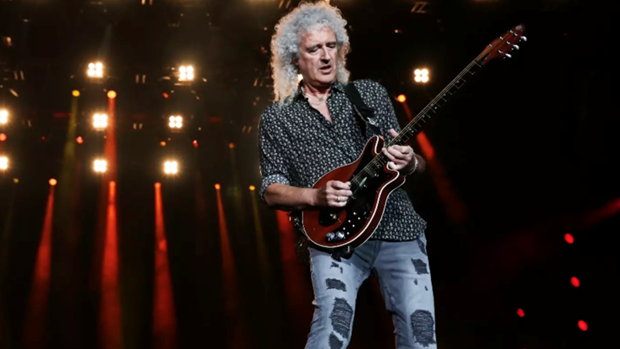 Brian May is "grateful to be alive" after a "catalogue" of health scares.
The legendary Queen guitarist suffered a heart attack and a near-fatal allergic reaction to his medication earlier this year and admitted he was lucky to survive.
Brian said: "It was pretty bad and the complications that came afterwards were pretty bad.
"It's been a big mountain to get up to strength again but it's become my new religion really.
"I'm happy to be alive because three years ago, that wouldn't have happened. I had three stents in me, which are working just fine and I feel good."
The 73-year-old rocker revealed that he was left in "excruciating pain" when he suffered a stomach haemorrhage as a result of the allergic reaction due to his stents.
He explained: "That's the point I nearly lost my life really, if anyone wants to talk about it get in touch with me.
"Stents are good for the heart, but it isn't good for the body ... the worst thing I had was a stomach haemorrhage, I lost a lot of blood.
"I couldn't get off the floor, I couldn't move ... the pain was excruciating, I couldn't do the operation at the time. The heart operation was a doddle compared to this."
Brian revealed that he "wasn't ruling out" the possibility that his heart attack came as a result of having coronavirus without realising it.
Speaking on ITV's Good Morning Britain, he said: "It's possible because the virus does thicken the blood, a lot of people get heart attacks or strokes.
"The only thing is I don't tick any of the boxes for a heart attack, I don't drink, I don't smoke. It's only a theory, I don't know."

This article was first published on BANG Showbiz and is republished here with permission.