Brian May was "very near death" after suffering "small heart attack"
Publish Date

Tuesday, 26 May 2020, 8:36AM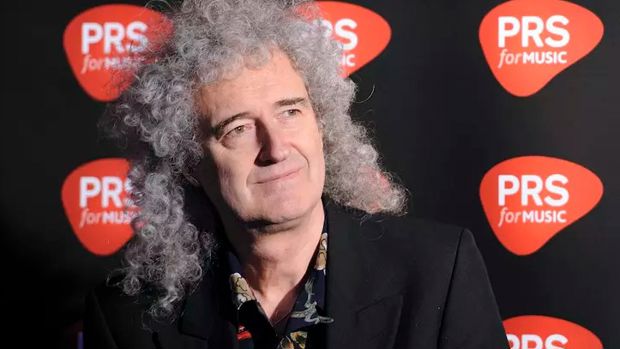 Earlier this month, Brian May was hospitalized after tearing his gluteus maximus while gardening; however, the injury ended up being the least serious of his health issues. On Sunday night (May 24), the Queen guitarist shared a video on Instagram revealing "the truth about what happened."
After a week of taking "severe painkillers," the 72-year-old was still in excruciating pain. He went back to the hospital to get an MRI, which revealed a compressed sciatic nerve. "That's why I had a feeling that someone was putting a screwdriver in my back," he explained.
And it gets worse. "In the middle of the whole saga of the painful backside, I had a small heart attack. I say small — it's not something that did me any harm," he said. "It was about 40 minutes of pain in the chest and tightness. It's that feeling in the arms and sweating. And you kind of know — you've heard things and you think, 'This is a heart attack.' To cut a long story short, my wonderful doctor drove me to the hospital himself and I had an angiogram."
"I actually turned out to have three arteries which were congested and in danger of blocking the supply of blood to my heart," he continued. Doctors recommended open heart surgery, but he opted to get three stents placed in his arteries.
"I walked out with a heart that's very strong now," May assured fans. "So I think I'm in good shape for some time to come …. I'm incredibly grateful that I now have a life to lead again. I was actually very near death because of this, but the pain that I had was from something completely different, it's funny how things work. But I'm good, I'm here, and I'm ready to rock."
Before revealing his recent health issues, May shared another post divulging the mind-paralyzing pain he was in the past few weeks. See his full post below.
This article was first published on iheart.com and is republished here with permission