Dave Grohl's rare 1992 solo album has just sold for an unbelievable amount
Publish Date

Wednesday, 27 March 2019, 6:07PM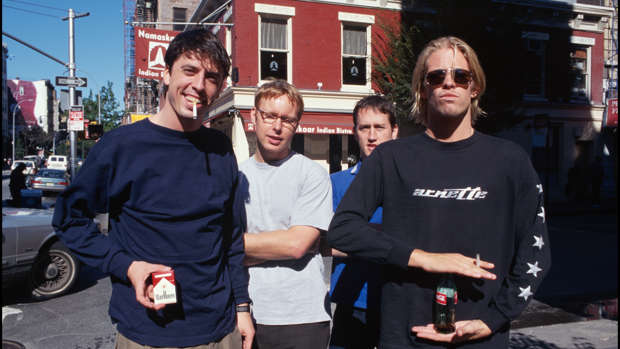 A copy of Dave Grohl's rare 1992 solo record has popped up on eBay. The album, originally called Pocketwatch, was recorded two years after Grohl joined Nirvana.
Pocketwatch was recorded under the moniker Late!. The 10-track EP was released through the now-defunct label Simple Machines' Took Cassette Series. As WSFM notes, shortly after Nirvana dropped their influential record Nevermind, the label asked if he wanted to release Pocketwatch on CD. An offer he declined.
Tracks from the record ended up re-worked for both Nirvana and Foo Fighters projects. The cassette has since become a highly sought after item of memorabilia for Grohl fans. So much so that this recent auction saw the tape sell for $794 AUD.
Earlier this month, Billie Eilish responded to Dave Grohl's comments which saw Grohl compare the trailblazing popstar's influence to Nirvana. Upon discovering that Grohl believes she is leading the charge for rock music, Eilish exclaimed "Are you kidding? He said rock isn't dead because of me. Dude, I grew up on that shit. Huh? Rock? Like, I can't." Read more about it now.
Back in February, Grohl revealed that he thinks it's unlikely that the Foo Fighters will ever call it quits. "For the first twenty years of our band it was, let's make another record and that's probably going to do it. Let's get one more in there and call it a day," Grohl shared. "Then it gets to the point to where I refer to it like, imagine your grandparents getting a divorce. I'm sure it happens sometimes, but why? You can't break up. Who even cares any more? Just go play shows."