David Byrne weighs in on Talking Heads reunion rumors
Publish Date

Sunday, 15 December 2019, 3:17PM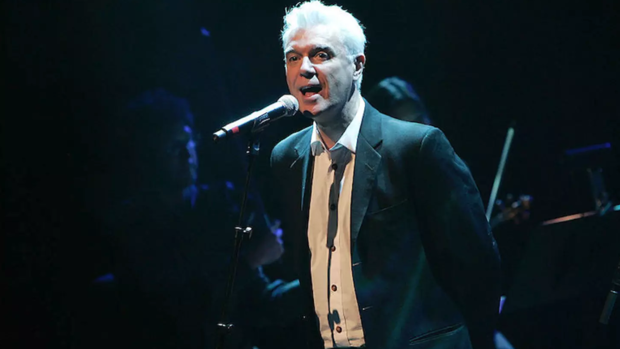 On Tuesday (December 10), Talking Heads fans went into a frenzy when an "official" Instagram profile popped up, leading them to believe the band was reuniting. Not only does the profile say "Official Instagram account for Talking Heads," it also shared a link to an "Official Talking Heads Merchandise" website. The profile isn't verified, but after Rage Against the Machine announced their reunion through unverified socials, anything is possible.
Since no content has been posted to the account, Rolling Stone went to the man himself — David Byrne — to confirm the profile's legitimacy.
"I have never heard of this, I don't know what it is or who is doing it, so clearly it can't be a 'official' Talking Heads account," the band's former frontman said, thus crushing our hopes and dreams. "Whatever plans others in the band may have is strictly their own business and I wish them well."
Fellow band members Chris Frantz and Tina Weymouth also debunked rumors. "We were made aware of the Instagram account a few days ago as it was brought to life by someone who works with [Talking Heads keyboardist-guitarist] Jerry [Harrison]," the duo said. "We have not even talked about this internally yet. We are all currently happily working on our own projects and there are no plans for a Talking Heads reunion."
According to Variety, "the account was set up by Talking Heads member Jerry Harrison's new manager in connection with an upcoming 40th anniversary of Remain in Light tour featuring the keyboardist/guitarist, Adrian Belew and the Harrison-produced funk band Turkuaz performing songs from the album."
Talking Heads disbanded in 1991, and fans have been hoping for a reunion ever since.

This article was first published on iheart.com and is republished here with permission