David Gilmour won't budge on his Roger Waters Pink Floyd "ban"
Publish Date

Wednesday, 20 May 2020, 9:05AM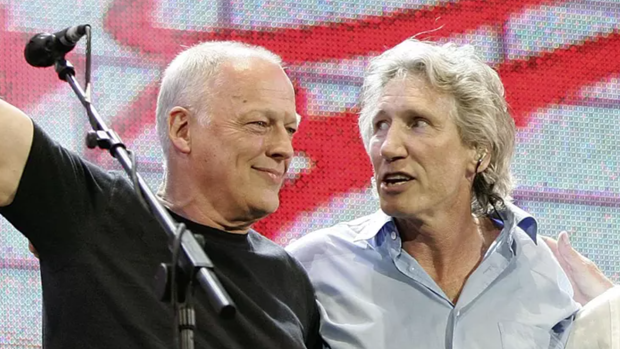 Roger Waters is again accusing his former Pink Floyd bandmate David Gilmour of barring him from reaching the band's followers online.
Waters just released a quarantined version of "Mother" with his solo band this week. Though the Pink Floyd co-founder was delighted by the response to the video, he says he's still disappointed that Pink Floyd's official accounts refuse to acknowledge his work as a solo artist.
He referred to the ongoing schism between himself and Gilmour in a video follow-up statement to "Mother."
"One and a half million of you have viewed our new version of 'Mother,' which is lovely," Waters said. "It really warms my heart. But it does bring up the question: Why is this video not available on a website that calls itself the Pink Floyd website? Well, the answer to that is because nothing from me is on the website. I am banned by David Gilmour from the website."
He later clarified that when he says "website," he means the entirety of Pink Floyd's online footprint — its official website and social media accounts. This has been longstanding frustration of Waters' who's latest solo album and 'Us + Them' tour received no support from Pink Floyd.
Last fall, Waters revealed that he and Gilmour made overtures to settle their decades-long mutual aggravation. A summer ago, the three surviving members of the band (Waters, Gilmour and drummer Nick Mason) met to try and mend fences, but to no avail.
Both Waters and Gilmour get along with Mason, but not with one another. Waters says he made several appeals to Gilmour, but the guitarist won't budge.
Pink Floyd was a creation of five people Waters argued, himself, Gilmour, Mason, late-keyboardist Rick Wright and late-co-founding guitarist Syd Barrett.
"It seems to me that it would be fair and correct if we should have equal access to you all and share our projects," Waters added.
He then criticized Gilmour for utilizing Pink Floyd's social media to promote his wife Polly Samson's projects, which Waters suggested are of little relevance or interest to Pink Floyd fans.
"I think he thinks that because I left the band in 1985, that he owns Pink Floyd, that he is Pink Floyd and I'm irrelevant, and I should just keep my mouth shut," Waters said.
Waters' 'This Is Not A Drill' tour has been postponed until 2021, due to the coronavirus pandemic.

This article was first published on iheart.com and is republished here with permission