Eddie Van Halen once drunk dialed Ozzy & asked him to join Van Halen
Publish Date

Saturday, 24 October 2020, 4:18PM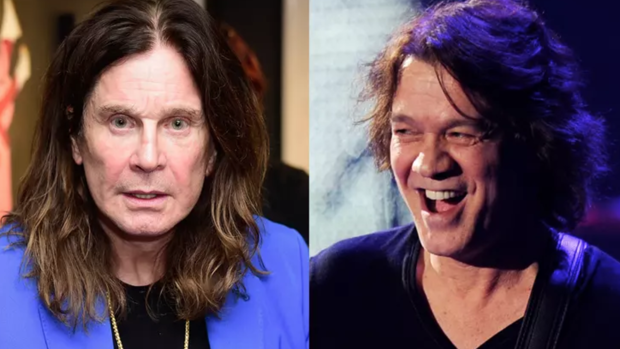 Van Halen, Van Hagar, Van...Ozzy?
It wasn't very close to happening, but Ozzy Osbourne says Eddie Van Halen did once suggest that he and the Prince of Darkness should join forces.
Ozzy remembered his old friend in a recent conversation with Billy Morrison.
Black Sabbath gave Van Halen its first big touring opportunity in the late-'70s when they brought them out as an opening act on the 'Never Say Die!' Tour. The two bands stayed friendly in the ensuing the years. (Tony Iommi recently recalled inviting Eddie to a Black Sabbath studio session in the '90s.)
Ozzy pointed out how Eddie revolutionized the electric guitar and changed rock music dramatically in his wake.
"You think you've seen it all," he said. "Then out of the blue, somebody comes out with such a revolutionized way of playing.
Asked if he ever had an opportunity to jam with Eddie, Ozzy recalled getting a phone call on the matter at some point. But he says Eddie was not in the most clear state of mind when he brought up the idea. Ozzy knows better than anyone what that's like.
"He phoned me up one time and asked me if I wanted to sing in his band — way after Sammy [Hagar]. I think he was a bit drunk. We've all done one of them — calling at four o'clock in the morning going, [unintelligible muttering]."
To his point, a few years back Ozzy's son Jack Osbourne recalled on Conan the time his father accidentally texted Robert Plant, "I can't find the cat."
This article was first published on iheart.com and is republished here with permission