Family of singer Chris Cornell sues doctor over death
Publish Date

Wednesday, 7 November 2018, 5:36PM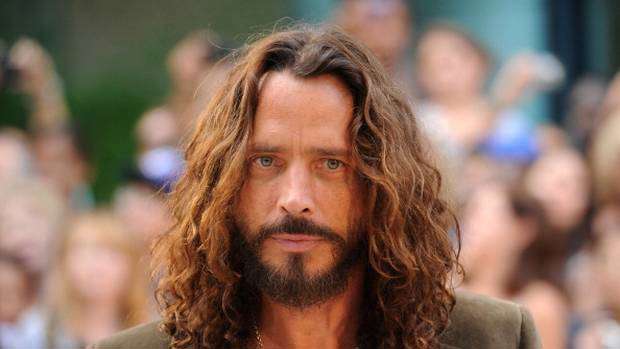 Chris Cornell's widow and two children are suing his doctor for allowing him to easily get his hands on an unnecessary amount of prescription pills that they believe ultimately caused his death.
The Soundgarden frontman died by suicide in May 2017 – something the lawsuit against Dr. Robert Koblin claims is a risk that comes with taking the likes of anti-anxiety drug Lorazepam (also known as Ativan) as well as Oxycodone according to DailyMail.
Vicky Cornell, and their children Toni and Christopher, filed the claim Thursday in Los Angeles Superior Court and TMZ reports that documents refer to the 940 doses of benzodiazepines the 52-year-old was prescribed in his final 20 months alive.
It equates to the late musician being given one and half doses of medication a day over the course of 608 days from September 2015 until the day he passed away in Detroit, Michigan.
The widow claims negligence, alleging Koblin was aware of Cornell's history with addition because he had been referred in 2004 by his substance abuse therapist.
Paperwork states the doctor still failed to monitor him properly.
The lawsuit added that 'unmonitored use of such excessive amounts of Lorazepam ... was known to increase the risk of suicide because it can severely impair judgment, thinking and impulse control and diminish the ability of a patient to think and act rationally'.
Citing no examinations and no visits or phone calls to keep an eye on the 'addiction-prone individual', the lawsuit adds that the medical expert allowed non-physicians to 'negligently and repeatedly' write hundreds of Lorazepam prescriptions.
The anonymous staffers mentioned are also stated as defendants.
Vicky claims her husband did not show any requirement for the drugs.
The lawsuit states Cornell was also not made aware of the dangerous side-effects that came with using Lorazepam.
Vicky and her team write that the drug increases the risk of suicide in those more likely to battle addiction.
They also state the 'dangerous mind-altering controlled substances to Chris Cornell which impaired Mr. Cornell's cognition, clouded his judgment, and caused him to engage in dangerous impulsive behaviors that he was unable to control, costing him his life'.
The singer-songwriter's family claim his death was completely unexpected and Vicky believed he was fine when she spoke to him during a sound check in the hours before he took his own life.
'At the time of his death, Mr. Cornell had everything to live for and was planning a future of recordings, performances and continued work as a charitable activist,' the documents state.
Coroner's investigators ruled Cornell's death a suicide.
Toxicology tests showed the presence of Ativan along with barbiturates, caffeine, the anti-opioid drug naloxone, and a decongestant.
The lawsuit says the drugs caused erratic, impulsive behavior that led to Cornell's death.
His family is suing for unspecified damages to be determined later on.
Where to get help:
• Lifeline: 0800 543 354 (available 24/7)
• Suicide Crisis Helpline: 0508 828 865 (0508 TAUTOKO) (available 24/7)
• Youthline: 0800 376 633
• Kidsline: 0800 543 754 (available 24/7)
• Whatsup: 0800 942 8787 (1pm to 11pm)
• Depression helpline: 0800 111 757 (available 24/7)
If it is an emergency and you feel like you or someone else is at risk, call 111.

This article was first published on dailymail.co.uk and is republished here with permission.