Foo Fighters release 1996 EP 'Live On The Radio'
Publish Date

Saturday, 24 October 2020, 4:22PM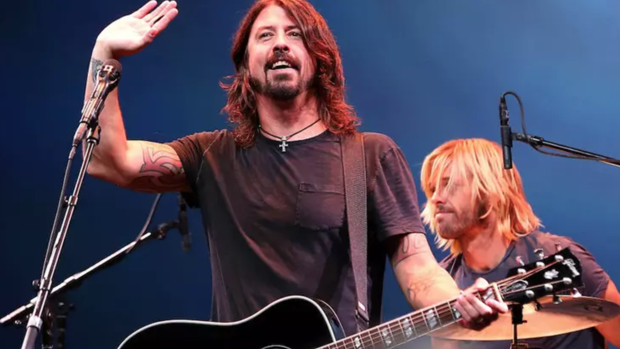 When Foo Fighters published their online zine The People of Rock and Roll, they probably didn't expect to release an EP because of it; however, when audio engineer Scott Weiss shared his memory of an in-studio interview and performance, along with a tape of the recording, the band knew they needed to get their hands on it.
"I was cleaning my garage and came across this DAT tape in an old box," Weiss revealed in his submission. "I thought 'Oh yeah, this is from that time I recorded the Foo Fighters for a nationwide radio broadcast!'"
"In 1996, I was working at a small recording studio in Seattle," he continued. "The studio took a booking to do a radio interview session with the Foo Fighters and I was booked as the audio engineer. It was a really fun night. Putting this tape in and giving it a listen after all these years was such a flashback! It's a unique recording and I don't think Foo fans often get a chance to hear Dave sing like he did that night. And the 'Wattershed' improv was a show-stopper! Thanks for the memories guys!"
"Might have to get our hands on that DAT..." the Foos tweeted. And they did! The four-song EP, titled Live on the Radio, is available now and features "For All The Cows," "How I Miss You," "Wattershed" and "Up In Arms." Listen to the EP HERE.
This article was first published on iheart.com and is republished here with permission