Gramsci release first new album in 15 years
Publish Date

Saturday, 27 June 2020, 10:01AM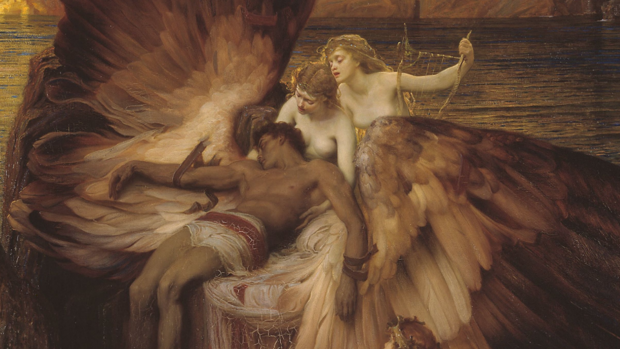 Their first new music in 15 years, Gramsci deliver a transcendent new studio album 'Inheritance', arriving on the 20th Anniversary of the very first Gramsci release.
It's been a long and winding road to the completion of 'Inheritance', but it seems fitting that this soothing resurrection of Gramsci comes at a time when all around is chaotic. At this uncertain juncture, Inheritance offers an atmospheric and ambient place to stand still in the madness, to take stock of where one has been, and to consider where to from here.
Led by the talented and musically prodigious NZ composer, singer and guitarist Paul McLaney, this incarnation of Gramsci is the first to feature veteran, award-winning producer Greg Haver (Manic Street Preachers, Catatonia) and gifted multi-instrumentalist Jol Mulholland (Gasoline Cowboy, Mulholland).
For McLaney, the last 15 years have been an inspirational intertwining of musical, personal, and spiritual growth and the music reflects this journey. A welcome return to the magnificence of the long-lost 'concept album', Inheritance delivers ten seamless tracks of majestic sonic beauty, with lyrics that speak to a deeper truth.
Through the virtuosic triumph that is Inheritance, and on a deeper level, McLaney relates it all to the many archetypes of myth and legend to which we attach our understanding of ourselves. As he sees it, "We exist in a culture of inheritance and legacy; within family, culture, artistry and philosophy. We are born into it. How do we move on from past destructive behaviours and transform our lives, to discover our life purpose? That's really what Inheritance is about", he says.
Second single off the album "Pride & Joy" is an ode to facing your personal responsibility, to finally break the chain of inheritance. Gritty, textured guitars and primal drums intensify as McLaney's powerful vocal urges the listener to stop 'finding new excuses to make the same old mistakes'. Ultimately an empowering message that if you listen to your conscience and find your pride, you will find your joy.
'Inheritance' heralds an impressive new chapter for Gramsci which McLaney calls "the culmination of my apprenticeship", a truly evocative album which represents the start of an epiphanic journey while illuminating the evolving musical horizons that continue to lie ahead.
McLaney says "There was a moment of truth, a turning point that came with a 2019 NYE resolution to give up my 'drinking career'. I realised that the reward was negligible, that it was more about entitlement, a growing sense of self-loathing, and the health concerns it had come to manifest itself as. Hence it was time to hit reset, end the cycle and step into 2020 sober."
McLaney has the content for an immersive live show already fully formed in his head, a visual companion to the entire album. Says McLaney, "Music and the performance of Music are to me a public communion of grace, to share collectively, in some form of majesty beyond self, of pure surrender and release. Obviously in a post-Covid-19 world, the luxury of congregation has changed somewhat, but Music's facility to engage multiple minds via the recorded medium means that we can still share and connect."
While live performance plans remain shrouded in mystery, McLaney declares that "The live shows will be the backbone of the next chapter of Inheritance - the music will explain but rest assured, the shows are ambitious."
A soaring and majestic offering from one of New Zealand's finest artists, Inheritance is an epic sonic companion carrying a grandiose narrative and deserving of significant aural scrutiny. This is a truly captivating listening experience, best turned up LOUD!