Green Day admits they didn't think people would like 'American Idiot'
Publish Date

Thursday, 11 June 2020, 8:48AM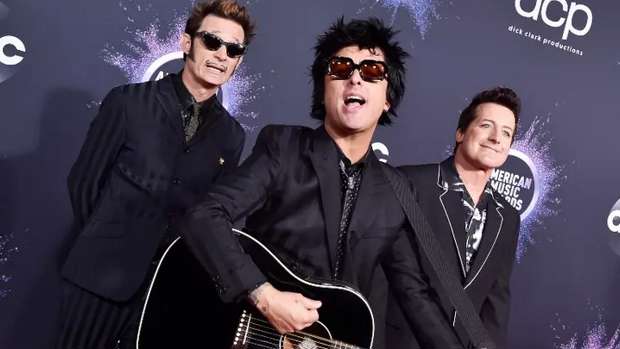 With sales coming in at over 16 million worldwide, five incredible singles, and a Broadway musical, American Idiot is probably Green Day's most-commercial and successful album to date.
But in a new interview with Kerrang! Billie Joe Armstrong, Mike Dirnt and Tré Cool revealed they were hesitant to see the public's reaction to their "punk rock opera" when it was released in 2004.
"We had finished American Idiot, we were all sitting in the lounge of the studio and Billie goes, 'Look, let's not read any of the f****** press. I don't care what anyone thinks,'" Dirnt recalled. "We knew that we had swung for the fences and whether we hit a grand slam or horribly f****** struck out, we didn't care because we were proud of that record."
Armstrong expanded on Dirnt's point, opening up about not having confidence at first when it came time to record the new songs because they were so different from what Green Day had done in the past.
"It's sort of a strange feeling, because at first it kind of shocks your system but then suddenly the confidence starts to come in and then you end up with a song like 'Jesus Of Suburbia'. It's important to get yourself into deep water with being an artist," he said.
Elsewhere in the interview, Green Day kept talking on-theme about trying new things and discussed the band's most-recent album, Father Of All…, and how the unorthodox album came to be.
"A lot of it has to do with pushing yourself past the fear of feeling ordinary," he explained. "I know that it would just depress me in the long run, if I was just repeating myself."

This article was first published on iheart.com and is republished here with permission