Green Day's Billie Joe Armstrong says he's "not really sober anymore"
Publish Date

Tuesday, 11 February 2020, 12:10PM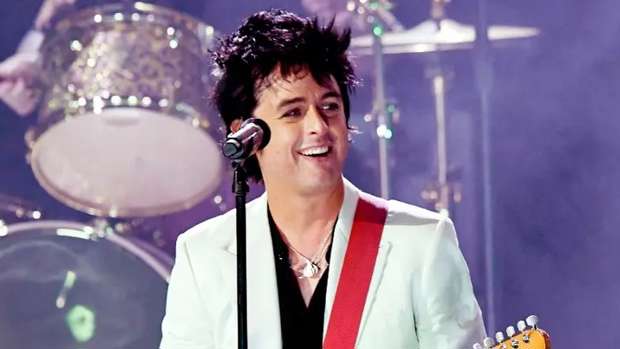 Last Friday, Green Day released its highly-anticipated album, Father Of All…, and while discussing the new album with NME, Billie Joe Armstrong, Tré Cool, and Mike Dirnt talked about all things old and new.
One topic that came up was Green Day's infamous 2012 iHeartRadio Music Festival performance where the band trashed both music equipment and Justin Bieber durning Armstrong's onstage rant (we later had the band back at the 2019 iHeartRadio Music Festival for another unforgettable performance).
After that iconic night, Armstrong checked into a rehab center for alcohol and prescription drug abuse and stayed sober for years after leaving the facilities.
Now, the 47-year-old revealed that he's no longer sober. "I'm not really sober anymore," he said. "I had a time where I needed to learn to grow up a little bit and take responsibility for myself and for my own independence, and I did. Now I'm moving forward. I had a good run, so let the good times roll!"
We probably won't be expecting a replay of 2012 but fans can definitely expect some fun times on the Hella Mega Tour with Fall Out Boy and Weezer.
"Everyone's taking the piss a little bit. It's like our version of the Monsters of Rock," Dirnt said. "I don't think anybody's taking themselves too seriously, and I think people can sense that by the giant rainbow-puking unicorn that is the icon of the entire f****** thing."
Elsewhere in the interview, Armstrong opened up about his "strange relationship" with money and that one time Donald Trump showed up at the opening night of the Broadway production of American Idiot just to see his own face on the screen.
This article was first published on iheart.com and is republished here with permission