James Gandolfini loved Green Day's 'Dookie' album
Publish Date

Thursday, 13 August 2020, 8:01AM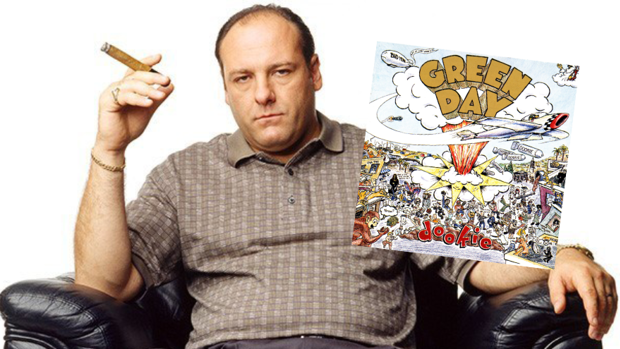 James Gandolfini passed away more than seven years ago; however, fellow actor Michael Imperioli recently revealed some amazing facts about his Sopranos co-star. Last week, he shared an old photo on Instagram where Gandolfini is signing an electric guitar at a 2005 fundraiser. When someone asked what kind of music the late actor liked, Imperioli answered: "Green Day."
When another commenter couldn't believe it, saying "yeah f**kin right. Jim listening to dookie would be an honor to watch"
"he would play the vinyl of dookie in his trailer at work. Totally serious," Imperioli replied, adding: "no joke. He loved Green Day."
Amazing.
Stereogum was so curious, they reached out to Imperioli for more anecdotes.
"Gandolfini would also sing basket case and make up his own lyrics about HBO and the writers and producers of the sopranos," he told the outlet via Instagram direct message. "Usually when he was feeling overworked and overexposed, and his lyrics would reflect that. Some of the more musical crew members would add a verse or two. Great fun."
"He also named his dog dookie and used it in his email address," he added a few hours later.
AH-MAZE-ING.
See Imperioli's Instagram post that started it all below.
This article was first published on iheart.com and is republished here with permission