John Frusciante gives update on new Red Hot Chili Peppers music
Publish Date

Monday, 26 October 2020, 10:18AM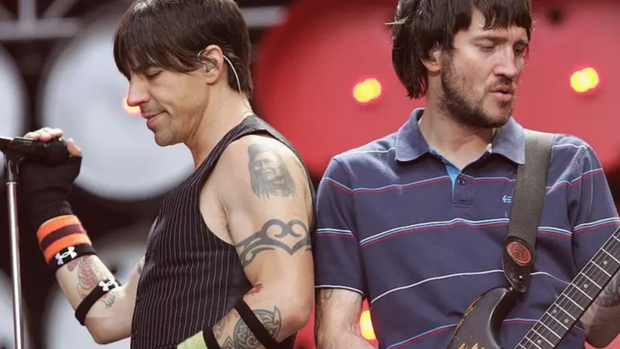 Last year, Frusciante reunited with the Red Hot Chili Peppers after a decade-long hiatus, and it looks like new music is in the works.
During a recent conversation with Australian radio station Double J, the guitarist revealed that RHCP halted rehearsals when the pandemic hit, but they've since began playing together again. "We're moving ahead with what we're doing, writing new music," Frusciante said.
He likened rejoining the band to "returning to family."
"I'm extremely comfortable with those people. It was as if no time had gone by at all when we started playing, pretty much, with a couple of minor exceptions, like how Chad [Smith] and I gradually got our communication together in a new way," he explained, calling his relationship with the drummer "interactive."
Aside from the RHCP update, Frusciante also discussed his new solo album, Maya, which he dedicated to his late cat, and how writing solo differs from playing with the band.
"What I found exciting when I started playing with them… is to just see what I can do with a guitar," he said. "It was that idea of just how many different worlds you can pull out of a Stratocaster.
"But basically, we're all just as comfortable with each other as we ever were, and it just felt like that right off the bat."
This article was first published on iheart.com and is republished here with permission