Kiwi band Daffodils sign global deal and release new tune "A Leo Underwater"
Publish Date

Friday, 28 September 2018, 9:52AM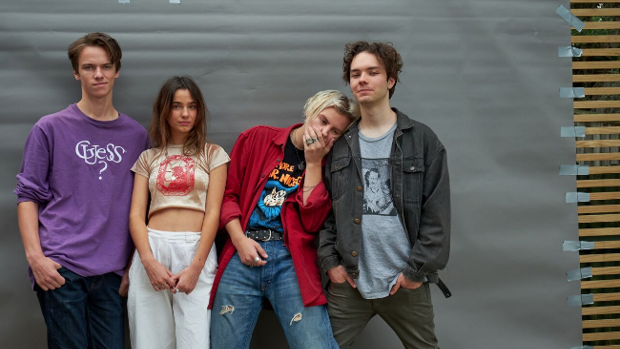 Auckland teenagers Daffodils are pumped to share their fourth single, "A Leo Underwater" as they also announce their signing to UK artist services company, Kartel Music Group.
CEO of Kartel Music Group, Charles Kirby-Welsh comments,"We're thrilled to be introducing Daffodils to the global stage.  "A Leo Underwater" is an infectious song that simply demands to be heard.  With so much great music coming out of New Zealand it's a testament to this young bands potential to say they are one the most exciting we've heard from anywhere."
Lead singer Theo Salmon comments on behalf of the group, "We're so excited to be getting our music out to more and more people around the world with the support of our friends in the UK, Kartel. This song is particularly important to us, and we feel very privileged to be working with Kartel on getting the song to a much bigger audience!"
The new single "A Leo Underwater" is to be the first single from a forthcoming EP to be released in early 2019 via Kartel.
"A Leo Underwater" is their fourth ever single release following two singles earlier in the year; indie/synth-pop anthem "Staring at the Sun" and "First Time Party Nightmare".