Publish Date

Saturday, 12 October 2019, 1:45PM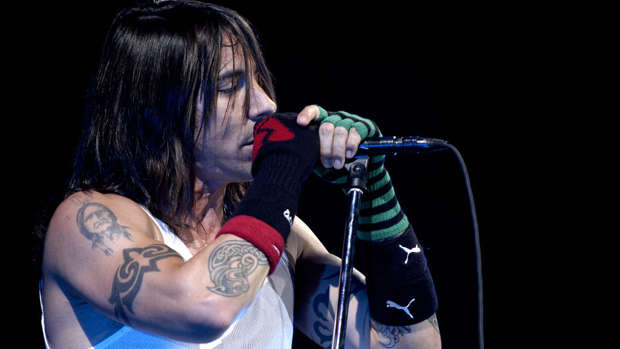 Rock stars come and go but sometimes they stay and buy flash houses.
Some buy on a whim, like Red Hot Chili Peppers frontman Anthony Kiedis, while others buy because they fall hook, line and sinker in love with New Zealand.
Here are some rock stars with Kiwi real estate connections:
* Serj Tankian, frontman of Armenian/Anerican metallers System of a Down. The lead vocalist gives it his all on stage but is reported to love New Zealand's contrasting calmness.
The hard-rock megastar has a home somewhere north of Auckland, telling the Herald On Sunday a couple of years ago he fell for New Zealand after the band performed at the Big Day Out.
"I had an intuitive connection, a feeling of belonging that I never felt elsewhere…. Kiwis are calm and diplomatic. No one jumps on you and tries to take your head off. It makes you feel comfortable."
His Grammy award-winning band sold 12 million copies of their breakthrough album Toxicity in 2001, and Tankian, who is also an artist, told the HOS New Zealand allowed him space that spurred his creativity. He writes material in New Zealand and has also collaborated with the Auckland Philharmonia.
* Another famous frontman who owned a house here was Anthony Kiedis, lead singer of the Red Hot Chili Peppers. Kiedis bought a 68ha farm retreat in the Kaipara, at Mosquito Bay near the tip of South Kaipara Head, which has spectacular harbor views, but put it on the market in 2001. The sprawling property had a farmhouse, a manager's cottage, a swimming pool and a private beach. While Kiedis, who reportedly bought at auction over the phone from Melbourne, didn't own the property for that long, he did use it sometimes. Residents told the Herald he used to go to barbecues and he would sign autographs.
* Killing Joke frontman Jaz Coleman has long had a Great Barrier Island hideaway. Coleman, lead singer for the hard-edged British band, told the Herald in 2016 he had been visiting his barrier haven for 30 years, telling the reporter: "Cicadas are chirping away. It's just heaven on earth. I didn't come to New Zealand for the cities, I came for the isolation. I love it."
* AC/DC drummer Phil Rudd, who served an eight month home detention sentence in 2015 on charges including threatening to kill an employee, put his rock star Tauranga waterfront mansion on the market last year, looking to downsize from six bedrooms, five bathrooms, four living areas and two kitchens. The house, technically two apartments, was sold to an Auckland businessman early this year.
* Okay, as far as we know Mick Jagger and Keith Richards of the Rolling Stones never did buy homes here, and maybe that's not surprising given they famously-in-New Zealand described Invercargill as the "arsehole of the world" after playing there back in 1965. (Richards wasn't finished, going on to describe Dunedin as a "black hole" in his autobiography titled Life.)
But the weathered guitarist with a love of booze and drugs did at least stay in New Zealand, for nearly a month, in 2006 in an historic Auckland house that was ironically built by a teetotaler back in the mid-1800s.
Remember that head injury the aging rock god suffered after falling from a tree in Fiji?
Richards came to Auckland for surgery then recuperated at historic Cotter House, a Regency-style, two storey mansion in Remuera built between 1847 and 1860.
In a crazy-twist, it turns out Cotter House was built by a temperance advocate called Joseph Newman - who died in 1892 after being hit on the head by a hoarding advertising whiskey.
Keith Richards' favourite tipple? Why, Jack Daniels, of course…

This article was first published on oneroof.co.nz and is republished here with permission