Kurt Cobain's hair for sale alongside stage-used Nirvana cab, signed guitar
Publish Date

Wednesday, 12 May 2021, 4:21PM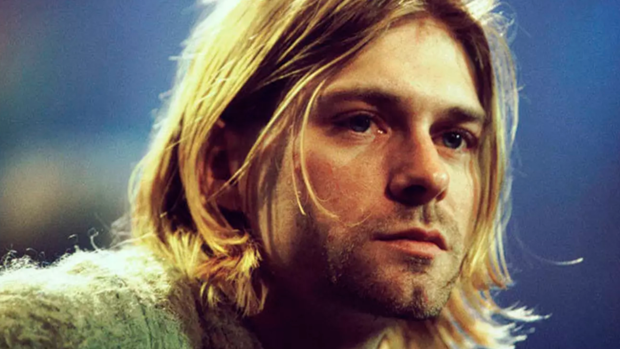 The same auction that is selling strands of Kurt Cobain's hair this week is also parting with some more substantial Nirvana memorabilia.
Also headed to the Iconic Auctions block is a Cobain-owned, stage used Marshall 1960B 4x12 speaker cabinet. The same cab was featured in Nirvana's Live and Loud film. There's also a blue Stratocaster-style electric guitar that is autographed by all the members of the band up for sale.
The Nirvana items are a few of many significant finds in Iconic Auction's 'Amazing Music Auction' Vol. 1, which is slated to wrap up on May 15.
Other memorabilia includes personally owned, stage-used or signed items from artists like The Beatles, Bob Dylan, Eric Clapton, Led Zeppelin and more.
IA will donate a portion of the proceeds to benefit Crew Nation, a global relief fund for live music touring and venue workers who've faced hardship due to live music cancellations resulting from the COVID-19 pandemic.
Six strands of Cobain's hair are also included in the auction. The hair was clipped with Cobain's permission by a friend, Tessa Osbourne, during the band's Bleach tour in 1989. Tessa was giving Cobain a haircut and apparently had a sense that he was going to be famous one day. She stashed away the hair in a plastic bag for five years, until gifting it to Seattle artist Nicole De Polo following Cobain's death in 1994.
Iconic Auctions tours the "impeccable lineage of provenance" that comes with the hair, verifying its authenticity.
Along with the strands of dirty blond hair are photos of the haircut in progress and a handwritten note that reads: "29/10/89: Tess cut Kurt's hair in Birmingham, England, 27 Holy Rd., Handsworth, Birmingham B202BU."
For more on the auction, go HERE.