Mark Hoppus boycotts Fulltone following owner's offensive comments
Publish Date

Monday, 15 June 2020, 11:34AM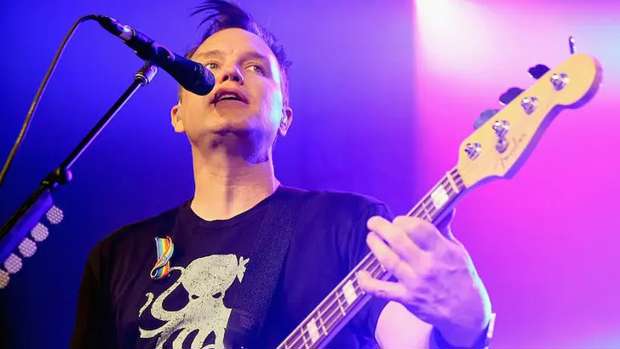 Mark Hoppus is done with Fulltone after the guitar and bass effects company's founder, Mike Fuller, recently made offensive remarks about Black Lives Matter protests sparked by the murder of George Floyd at the hands of Minneapolis police.
"What is this like night 4 of looting with 100% impunity. The p---- Mayor and Governor don't give a s--- about small businesses, and it's never been more clear," Fuller wrote in a since-deleted post, adding a comment, "Ahh I feel better, and flushed out some prissy boys who were raised to pee sitting down. Now I'll delete."
The founder's hostility continued when a Fulltone user sent a complaint to the company's email address. "I am begging you to sell your pedals because you actually don't deserve them," reads a screenshot of the email. "You are actually so racist that you believe the Good people who are protesting are the same as the Organized gang banger criminals who are looting 'storefronts.' Those 'storefronts' are good hardworking people's lives and livelihoods. I'm fact if I see you with a Fulltone pedal I will tag it and break into your house and loot it from you, because it's my free expression to do so… right?"
Fuller later issued an apology, but ended up deleting that too after receiving even more backlash, including from the blink-182 bassist.
"Never buying another Fulltone pedal and will find a good way to get rid of those I already own," Hoppus tweeted. Guitar Center also announced it would no longer carry Fulltone products. See Hoppus' tweet below.
This article was first published on iheart.com and is republished here with permission