Matt Sorum says Lars Ulrich is the reason he joined Guns N' Roses
Publish Date

Tuesday, 29 December 2020, 10:04AM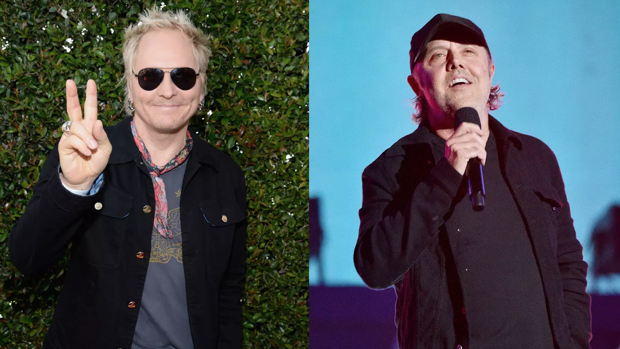 Matt Sorum looked back on more than 30 years of friendship with Metallica's Lars Ulrich in a recent social post acknowledging Ulrich's December 26 birthday.
Sorum was the drummer for The Cult in 1989 when the band supported Metallica on its 'Justice for All' tour. While fans were notoriously harsh on The Cult at many tour stops, Sorum and Ulrich became fast friends. Sorum even credits Ulrich with helping him get into Guns N' Roses the following year.
"The Cult did close to six months on that tour and the adventures were insane, and are still with me to this day," Sorum recalled.
"After that we remained close. Lars was the one that gave Slash my phone number to get in GNR. Of course, the Epic GNR / Metallica stadium tour was legendary. Besides all of the musical accolades, most importantly he has always been there as a friend."
Sorum stayed in Guns N' Roses for seven years before breaking away in 1997. But his GNR tenure further paid off when he co-founded Velvet Revolver in 2002.
In 2012, three years after Metallica was inducted into the Rock and Roll Hall of Fame, Sorum followed his percussive pal Ulrich into the Rock Hall as a member of GNR.
This article was first published on iheart.com and is republished here with permission