Metallica announce "Month Of Giving" for all of May
Publish Date

Friday, 8 May 2020, 8:28AM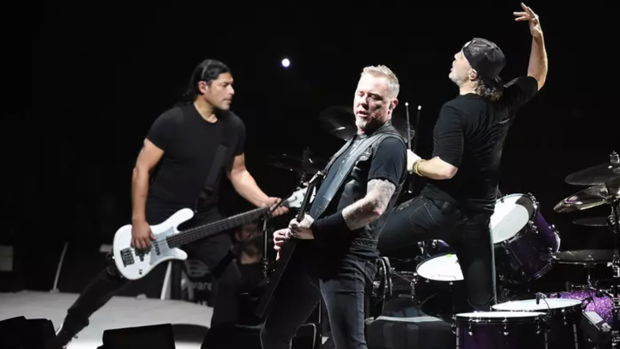 With quarantines and lockdowns preventing many people around the world from volunteering on behalf of their neighbors, Metallica is foregoing its annual 'Day of Giving' this year, opting instead to designate May the 'month of giving' for the band and its fans.
For the past several years, the four members of Metallica have lead an annual volunteering effort with their charitable foundation at local food banks, encouraging fans to join them or volunteer on behalf of their own communities.
Rather than scrap the effort due to the novel coronavirus pandemic, the band decided to expand it.
"Rather than focusing on one campaign this year, every Tuesday throughout May, we will spotlight a different organization we are supporting," the band said in a statement. "The Metallica Store will also feature select 'Month of Giving' products. ... Week one kicks off with Feeding America. [All Within My Hands Foundation] reached out for our partner food banks across the United State and asked them what, in their own words, they need most at each location."
The Month of Giving is another way Metallica is trying to meet the unprecedented demand for kindness, awareness, charity, food and supplies created by the COVID-19 crisis.
Go here for more information on how to donate and how to participate.

Drummer Lars Ulrich has explained that the band went public with its considerable charity efforts a few years ago as a means of motivating others to help their communities.
This article was first published on iheart.com and is republished here with permission