Metallica's Lars Ulrich says James Hetfield is "healing himself" in Rehab
Publish Date

Thursday, 17 October 2019, 11:43AM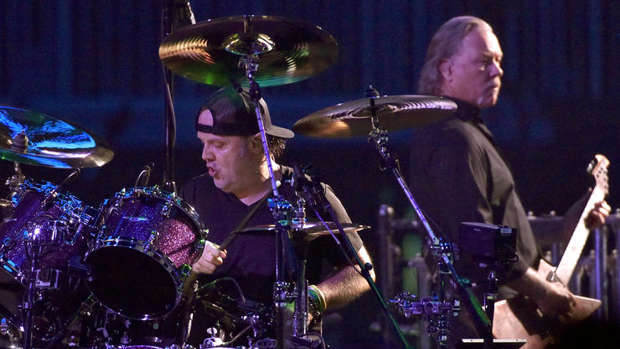 Metallica co-founder and drummer Lars Ulrich downplayed worry for front man James Hetfield, who recently checked back into a rehabilitation program.
Hetfield returned to rehab in late-September, prompting Metallica to cancel its fall tour of Australia and New Zealand.
"he's doing what he needs to; he's in the process of healing himself," Ulrich said in a recent interview with USA Today. "I feel bad for everybody down in Australia and New Zealand, but we're excited to get back to full force and come back stronger and healthier than ever. Along the way, there's obviously an occasional bump in the road. But it's been an incredible ride, and we're looking forward to getting back down there, hopefully next year."
Metallica has toured for much of the past three years, delivering intense two hour-plus sets each night. Hetfield, who's been in recovery since 2001, showed no signs of a relapse in his performances. Ulrich would not elaborate on what the front man was experiencing behind the scenes.
He added that the band has been surprised by the amount of support and positive messages fans have sent Hetfield's way.
"It's very heartwarming, and it's just blown our minds how much love and appreciation and support we've gotten in the last week since we had to postpone this," he said. "It's an incredible thing."
Metallica recently celebrating the 20th anniversary of its first symphony-back performance, S&M, in 1999 by releasing a concert film depicting two recent shows with the San Francisco Symphony Orchestra from this past September.
The band also announced that it would be anchoring five major U.S. rock festivals in 2020 in what the band hopes will serve as a boon to the domestic hard rock and metal genres.
This article was first published on iheart.com and is republished here with permission