Mike Shinoda didn't leave the house "for some time" after Chester Bennington's death
Publish Date

Thursday, 26 April 2018, 9:15AM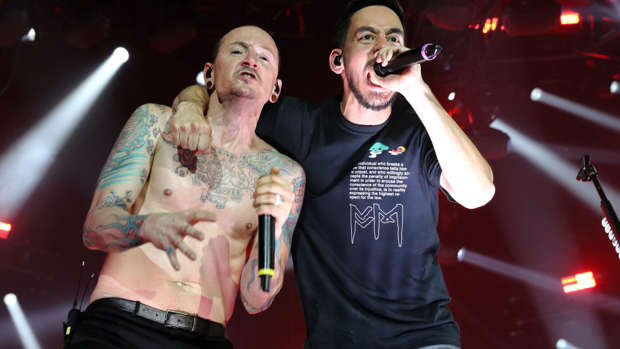 Mike Shinoda didn't leave the house for some time after the death of his Linkin Park bandmate Chester Bennington.
The 40-year-old rocker admitted he felt "very lost" after his friend took his own life aged 41 last July but he eventually felt compelled to pour his grief into new music.
Discussing the inspiration for his upcoming solo record 'Post Traumatic', he said: "It started in a really dark place. In the beginning, I wasn't leaving my house. It felt very claustrophobic, having lost one of my closest friends and collaborators. We associate who we are, to some degree, with what we do, so I felt very lost.
"The experience of this last year has been crazy, and I wanted to put it into music, not only to just put a stamp on it and say, 'This happened,' but also to allow the fans and the people who have been along for the ride, to guide them on that journey in terms of keeping up with my narrative or understanding where I'm at."
The 'Numb' rocker has had "terrible" days since his bandmate passed away but the pain is easing and he's ready to find a "new normal".
He added to ET Canada: "Sometimes you have to just feel sad and you have to just wait until it kind of stops happening.
"I had terrible days, and now I have less bad days. And eventually, I will find a new 'normal,' like a new stasis. And that is the journey that I'm on.
"In this album, you'll see it happening. As I go out and start touring and talking to fans and doing different conversations with different people, it'll evolve."
Mike was initially hesitant to speak with fans after Chester's death because he knew it would be emotional, but he soon found it was a cathartic experience.
He said: "I was little bit apprehensive about meeting up with large groups of fans, because I knew that a lot of them would be crying and saying 'I'm sorry' and me [asking] 'Why? What happened?' and I was scared of that until I did it."

This article was first published on BANG Showbiz and is republished here with permission.