Muse just launched limited-edition 'Simulation Theory' cryptoKitties
Publish Date

Friday, 4 September 2020, 11:34AM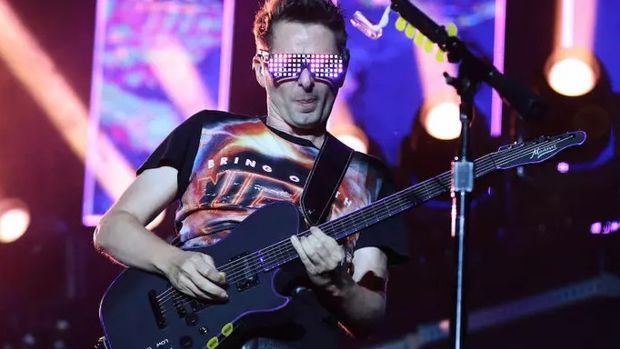 Muse's Simulation Theory might have come out almost two years ago, but that doesn't mean the band's done promoting it. Aside from touring after its release, the band released a movie based on the album on August 21 and on Tuesday (September 1) announced a partnership with the videogame CryptoKitties.
"Excited to announce a world first collaboration with the launch of two limited-edition #SimulationTheory @cryptokitties," Muse tweeted. "Marty and Mibbles are available now https://cryptokitties.co/muse"
CryptoKitties also announced the collaboration via Twitter, teasing more special digital felines would be available in the future. "Marty & Mibbles are the first of their kind: Digital band collectibles that you can buy, collect, sell, and trade. Just like your ticket stubs or vinyl collection, Kitties have a place in your band collection forever," they wrote. "Stay tuned for new drops (coming soon)!"
Each kitty comes with its own origin story, which corresponds to one of Muse's music videos. "'Pressure' woke Mibbles from their deep slumber to dance onto the stage of CryptoKitties," the Mibbles description reads. "This signed crypto-collectible is truly yours forever and lives digitally on the blockchain." Meanwhile, "Marty clawed their way out of 'Something Human 'and transformed into a CryptoKitty. Marty is a super-limited in quantity, signed Muse crypto-collectible, of which only 199 will ever exist."
See both tweets below and learn more about Muse's special edition CryptoKitties HERE.
This article was first published on iheart.com and is republished here with permission