Muse's Matt Bellamy explains why quarantine made him start a solo project
Publish Date

Monday, 18 May 2020, 12:58PM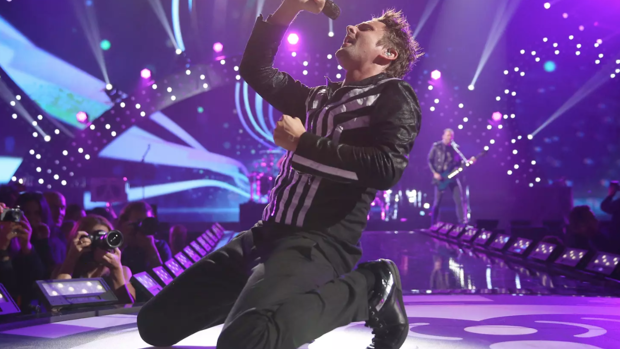 Matt Bellamy never really thought about starting a solo project. Why would he when he has Muse? But then the world went into lockdown, and everything changed.
During a recent interview with NME, the Muse frontman explained how quarantine made him question his creative output and write "Tomorrow's World."
"Muse will always be my priority, but the lockdown really pushed me into a place of questioning, 'What would I do if I was alone? What kind of music would I be into?'" he said. "The answer is songs like this. I've basically connected with my inner Enya! I've realised that without Dom [Howard] thrashing on the drums and without Chris' [Wolstenholme] menacing bass-playing, I probably tend to lean more into the ethereal and dreamy world of music. That fits what it feels like at this time to be in your head."
"I can really see myself wanting to do more intimate and soft songs and not inflict them on Dom and Chris!" he continued. "If you look at Muse over the years, there have been times when I've brought more ethereal, soundtrack-y kind of music into it. When we play live that stuff it doesn't always fit in, so I do see myself carving out a space for more of the acoustic and mellow stuff. Mainly right now, it's just something to do. If anything, it'll probably help me frame what Muse really is – it's a band, it's harder, it's more bombastic."
But that doesn't necessarily mean we should expect a Bellamy solo album anytime soon. "I can imagine myself putting out more songs this year," he said. "I don't have any plans to get a record deal or do an album. I don't have any plans to really heavily market anything. It's just me tinkering about on my own at home."
Listen to "Tomorrow's World" below.
Though he may have extra time on his hands while in lockdown right now, that will be changing soon. Earlier this year, the 41-year-old and his wife Elle Evans announced they were expecting their first child.
"Our little family is growing….. and so is my belly," she wrote in an announcement Instagram post. Baby Bellamy is due in late May.

This article was first published on iheart.com and is republished here with permission