Never-before-seen Nirvana photos from 1989 have been unearthed
Publish Date

Thursday, 31 December 2020, 10:44AM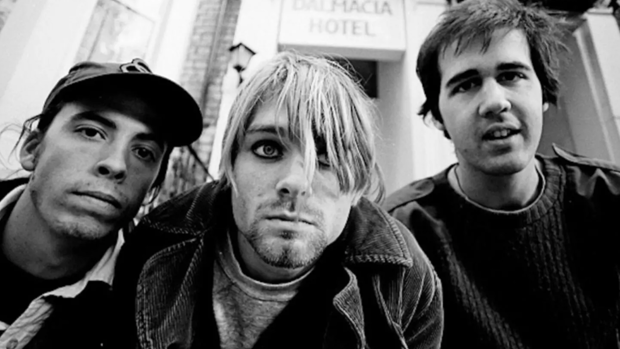 Many of us have used our extra time at home to reorganize all of our possessions and for one music fan, something incredible was found.
A photographer named Richard Davis was going through some old stuff and stumbled upon photos he took in 1989 at Nirvana's second-ever UK gig at Manchester Polytechnic Students Union.
Speaking with Manchester Evening News, Davis explained how he came across the photos after assuming they were lost for good after three decades.
"For years I was convinced that someone had nicked the negatives," he explained. "But about two months ago I was going through my kids' stuff and found it among the old primary school photos… I looked at it and thought, 'Oh my God, I thought I'd lost them.'"
In the black and white pics, you can see Kurt Cobain and Krist Novoselic onstage and a long-haired Dave Grohl on his drum kit — which you can check out below.
Davis also explained that he didn't know much about the then-unknown band but knew Nirvana would put on a good show even if it was only their second show.
"I'd heard a couple of songs off Bleach, but I was a big fan of Sonic Youth, Mudhoney and Dinosaur Jnr, so I knew it was going to be good," he explained. "Both bands were good, but the funny thing is I think if you'd have asked everyone who was there that night who was going to be the bigger band and go onto global stardom, I think most would have said Tad."
This article was first published on iheart.com and is republished here with permission