Noel Gallagher's arrogant persona is just "an act" says Nada Surf singer
Publish Date

Thursday, 12 March 2020, 11:12AM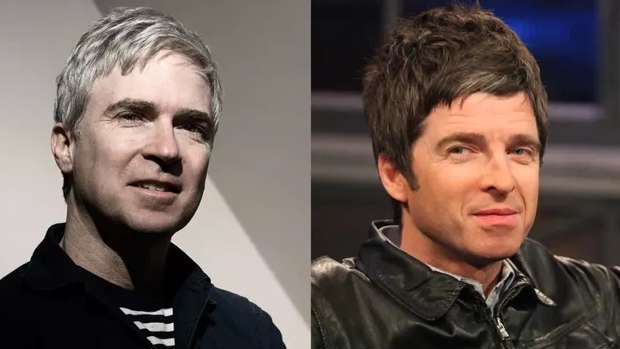 Former Oasis guitarist Noel Gallagher isn't nearly the curmudgeon he would have us believe he is.
According to Nada Surf frontman Matthew Caws, Gallagher's prickly persona is all an act just for the benefit of the media (and probably his own amusement).
Uniquely, Caws was both a contemporary of Gallagher's and a member of the music press when the two first met in the mid-'90s. Caws was working as an editor for Guitar World while preparing his own band's Ric Ocasek-produced debut album, High/Low. At the same time, Oasis's sophomore record, (What's the Story) Morning Glory?, was gaining traction in the U.S.
In a recent conversation with Q104.3 New York's Out of the Box with Jonathan Clarke, Caws recalled his initial misgivings about interviewing Gallagher for the magazine.
"I didn't know what to expect, and I'd read a couple of interviews and saw the Noel was really arrogant," Caws recalls. "But when I met him at the hotel, we sat down for tea and he was the nicest guy...He was totally down-to-Earth — super funny, super smart, really sweet, just great. I was so surprised. I was like, 'I love this guy!'"
He continued: "And then I hit record on the tape recorder, and he totally changed. But it was amazing because everything he said was quote-worthy. All of it was hilarious. So it's kind of an act, a good act."
Gallagher has mostly stuck to his act since leaving Oasis, and it's hard to argue that it's not working. His latest album, Who Built the Moon? quickly hit No. 1 in the U.K. upon its release. And he made headlines last summer when he told one outlet that he and his famously patient mother had a close relationship until she gave birth to his brother Liam.
Nada Surf recently release its ninth studio album, 'Never Not Together'.

This article was first published on iheart.com and is republished here with permission