Noel Gallagher's fans have asked him to sleep with their wives.
Publish Date

Friday, 26 October 2018, 10:25AM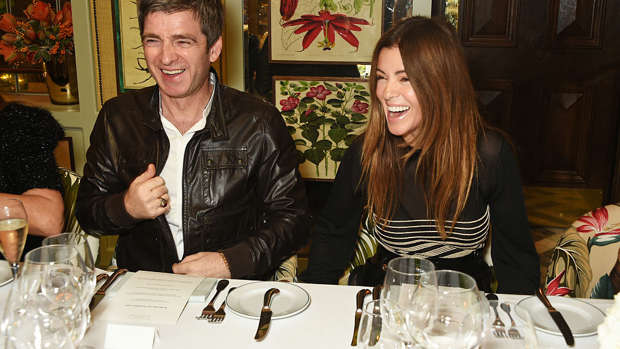 Noel Gallagher - who is married to Sara McDonald - has revealed the unusual request a number of fans has asked
of him. 

Asked if it was true that a fan had requested for him to sleep with his wife, he said: "That is not the first time I have been asked and when I retire from music I'll put myself out to stud and see how it goes."

And there is another thing that Noel doesn't like being asked - for selfies.

He added: "People say, 'Can I take a quick photo?' I mean, can you? Somebody said to me the other night in Manchester if they could get a picture and then they said, 'Can I get a proper one now, can you smile?' I was like 'f*** off.' I remember signing an autograph outside Selfridges and the girl said to me, 'What does that say?' I said, it says Noel Gallagher, and she said, 'I can't read it, no one will be able to read it.' I said, 'You have just watched me do it.' So I took it back off her."

The 'It's a Beautiful World' hitmaker says his American fans are not as "crazy" as others.

Speaking in a Q and A in London earlier this week, as quote in the Daily Mirror newspaper, he shared: "They don't go crazy, they are there to see a concert performance. We were there one night and it was snowing and I thought there is no way anyone would come but they did. There were three girls in the front row and it became apparent one had dragged the other two along, one girl was on her phone and whatever f***ing song I was playing when I looked at her, she yawned."

This article was first published on BANG Showbiz and is republished here with permission.