Ozzy Osbourne credits his new album for getting him out of his "gloom and doom"
Publish Date

Friday, 22 May 2020, 11:36AM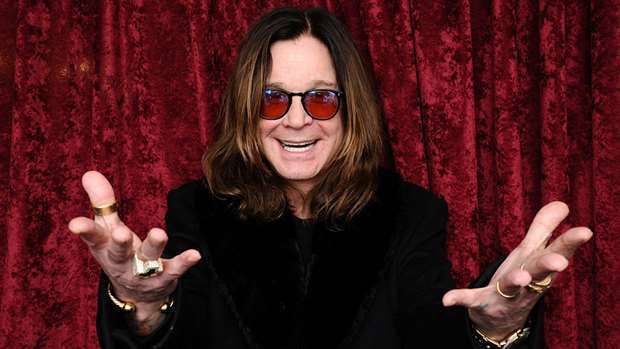 Ozzy Osbourne who is battling Parkinson's disease was thankful to have his 'Ordinary Man' LP to keep his spirits up and give him a sense of purpose.
He said: "That whole album came out of nowhere, and it was so much fun.
"It was what I needed to get me out of my gloom and doom and my recovery."
Ozzy cancelled a world tour to undergo treatment, and the new dates were then postponed due to the coronavirus pandemic and the 'Paranoid' hitmaker is desperate to get back on stage.
He told 'Entertainment Tonight': "I have never been home so much in my life. But I must say I am getting ready for the road."
His daughter Kelly Osbourne added: "In my whole life this is the longest amount my dad has ever been in one place."
And Ozzy isn't the only member of the household getting tired of isolation as his wife Sharon - who is hosting 'The Talk' remotely from home - admitted she's fed up of being at home now the novelty has worn off.
She said: "It's been really, really weird, and I'm like, the first couple of weeks was like, 'This is good,' and then rolling into week three, it was like, 'Oh no, I've had it up to here.' "
And while Kelly - who moved back in with her parents so they could contribute to reality show 'Celebrity Watch Party' - is usually content with the same routines, she's now longing for her freedom.
She said: "It's true, dad and I are professional isolators as it is.
"Like, we have routines that we stick to. We do the same thing every day.
"My father and I are creatures of habit. But the minute that the option was taken away from us was the minute I'm like, 'Ugh, I need to go out! Why can't I go out?' "

This article was first published on BANG Showbiz and is republished here with permission.