Ozzy Osbourne doubts he'll be "here much longer..."
Publish Date

Friday, 31 January 2020, 10:28AM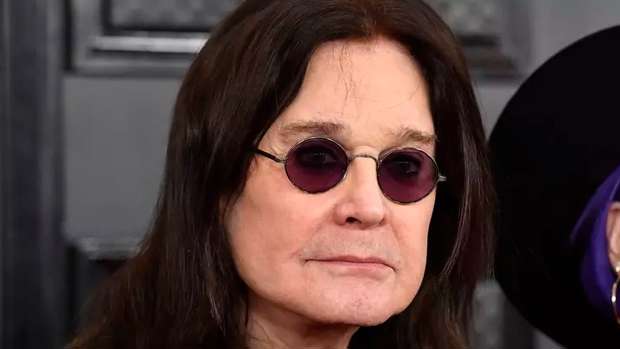 Ozzy Osbourne has repeatedly said over the years that music saved him as a young man from a bleak, and probably brief, existence.
Now, more than five decades after becoming a legend with Black Sabbath and then a beloved solo artist, Ozzy says music is still what's keeping him going through a year of one health challenge after another.
His upcoming new solo album, Ordinary Man, his eleventh overall, was his salvation after a bout with pneumonia, surgery on his neck and a devastating Parkinson's diagnosis.
There have been many rumors over the past several months that Ozzy is dying. He's proved them all wrong, but even he acknowledged to Kerrang! in a new interview that he's closer to the end than to the beginning. He adds, however, that he's focusing on what he can control; his music.
"Do I ever think about when my time's gonna come?" he mused. "I think about it [but] I don't worry about it. I won't be here in another 15 years or whatever, not that much longer, but I don't dwell on it. It's gonna happen to us all."
Ozzy has been faced with death numerous times. From the staph infection the curtailed his farewell tour in 2018 to the severe fall that re-injured his neck last winter, he's getting accustomed to thinking that he's a goner.
Rehabbing from neck surgery has been tedious and slow. Ozzy credited his collaboration with Post Malone and the resulting album with producer Andrew Watt as a crucial and positive distraction that kept him from wallowing in depression for too long at a time.
Ozzy has been serious about his fitness for several years now, and he says he's ultimately not happy without his health. But he does have hope that it will get better.
"In fact, I worried about [death] more when I was younger than I do now," he added. "I just try to enjoy things as much as possible, even though that's so f---ing hard sometimes."
Ozzy has yet to make a definitive ruling on continuing his farewell tour in May. But the singer says he's treating his Parkinson's with medication and progressing in physical therapy. He also plans to travel to Switzerland soon to explore more treatment options.

This article was first published on iheart.com and is republished here with permission