Pearl Jam is "trying to take care" of 40 - 50 crew members says Jeff Ament
Publish Date

Thursday, 9 July 2020, 7:28AM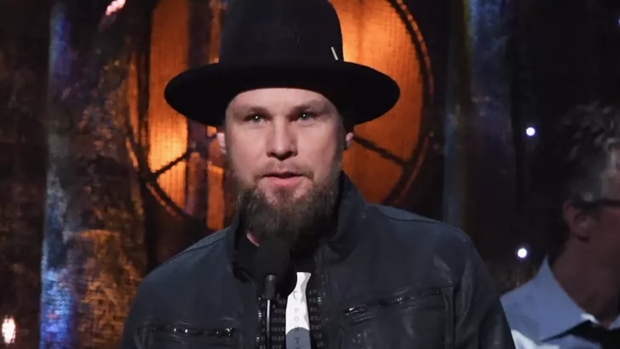 The decision for Pearl Jam to cancel its 'Gigaton' tour this spring wasn't taken lightly, but bassist Jeff Ament is glad the band acted when it did.
Like just about everyone else in the world, Pearl Jam had no idea how long the novel coronavirus pandemic would linger in the U.S. or how much of a risk it posed to concert-goers or to the economy.
It was recently revealed that Pearl Jam was one of several major musical acts to have received loans from the federal government's Paycheck Protection Program — some others being the Eagles, Guns N' Roses, Disturbed and Green Day.
The acts are among dozens of major and independent labels and artists to receive PPP loans totaling a minimum of $350,000 each. A Rolling Stone report notes that the loans are intended to help the artists retain staff and crew members.
Speaking to ALT CTRL about the complications of the COVID-19 pandemic, Ament said his band is "trying to take care of" 40 or 50 of its crew members, in addition to its fundraising efforts for COVID-19 relief and other causes.
Ament says that he couldn't sleep as the first 'Gigaton' tour dates drew near and he had to stop watching the news because it was getting him too wound up. But the dire picture being painted by the media was corroborated by family members who work in the healthcare industry, he said.
"My niece is a nurse, and so we were getting field reports, pretty gruesome field reports about what was going on, and that combined with how much our fans travel," he said.
Concern for fans getting sick or getting stuck in a foreign country ultimately prompted the band to call off the tour in March.
"Somebody said there were people from 12 countries coming to the first show in Toronto, and that made it pretty easy to postpone, just the potential nightmare," he continued. "Being at the forefront of that, it wasn't something we wanted to be a part of."
Ament just released a new solo EP, American Death Squad, which he said he began writing in March amid the isolation, frustration and worry brought about by the pandemic.
This article was first published on iheart.com and is republished here with permission