Pearl Jam pays tribute to nine fans killed during the 2000 Roskilde Festival
Publish Date

Wednesday, 1 July 2020, 8:26AM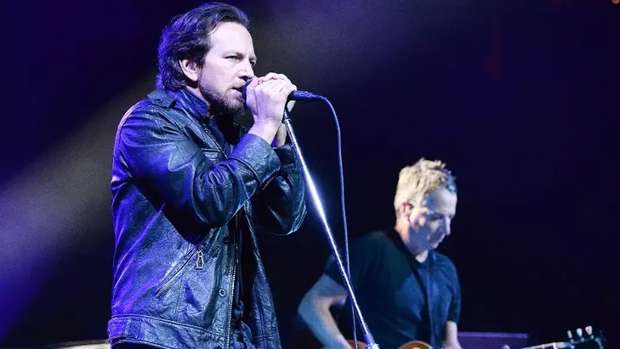 June 30 marked the 20-year anniversary of the tragedy at Denmark's Roskilde Festival where nine Pearl Jam fans lost their lives.
During the band's set, nine people were crushed in the crowd being trampled and suffocating. Eight of the fans had died at the festival where a ninth died at a hospital. Over 40 people were also injured.
On Tuesday (June 30), Pearl Jam took to social media as well as its official website to pay tribute to those nine lost lives.
On Instagram, Pearl Jam shared a clip featuring nine candles with a live snippet from Pearl Jam's song "Love Boat Captain," a 2002 song which references the tragedy.
On the band's site, they posted a long statement opening up about the events that took place and how they're still impacted by the tragedy today.
"20 years later our band has 11 more kids, all of them precious, and another 20 years between us...Our understanding of gravity and the loss felt by the parents of those boys has grown exponentially magnified as we imagine our own children dying in circumstances like Roskilde 2000. It is unthinkable, yet there it is. Our worst nightmare. Every day our hearts continue to ache and our stomachs turn at the thoughts of those young men dying and of what might have been different, if only...but nothing changes."
The band's statement continued:
"We've met some of the families over the years. With some, we have forged strong friendships...sharing and supporting each other. Some we do not know. Young men who loved PJ and wanted to get up close. That was the through-line of all those who passed that day. We hope we will never know what that loss feels like. We hope. We are forever in the shadow of your pain and loss and we accept that shade and are forever grateful to share that sacred space. The space created by the absence of those 9 young men…"
You can read the full tribute HERE
This article was first published on iheart.com and is republished here with permission