Pearl Jam releases incredible posters for each city on postponed tour
Publish Date

Friday, 7 August 2020, 1:37PM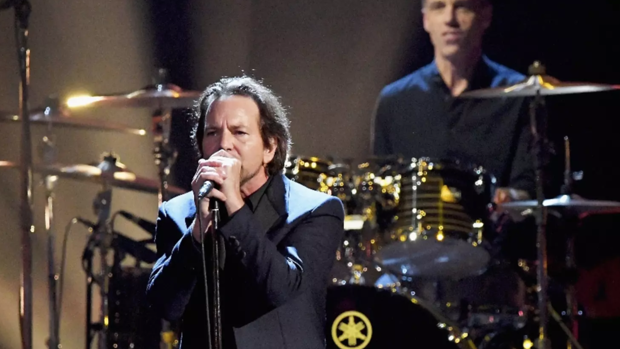 Our plans to catch Pearl Jam on the Gigaton Tour this summer may have come to a halt, but the band is doing what it can to make it up to fans.
On Thursday (August 6), the Seattle legends showed off the posters for the cities they would have been hitting on tour and the artwork is pretty incredible.
Just like the band's past poster drops, each poster has its own unique design and was created by various talented artists. Each poster has the venue name, city and original date of Pearl Jam's planned tour. The posters also follow the theme of Gigaton and showcase some natural disasters.
Take the Madison Square Garden poster for example, as you'll see in the band's post, the artwork features the iconic arena as well as a post-apocalyptic scene in The Big Apple.
In the St. Louis poster, you'll see the statue of King Louis IX of France, namesake of St. Louis, Missouri, halfway underwater with "No Planet B" written on the statue — a nod to rising sea levels due to climate change.
Since fans couldn't pick up one of the exclusive posters at a tour stop, Pearl Jam will be making them available to purchase online in the coming weeks. Judging by previous posters, they'll probably range from $25-$35.
"Need new poster for my collection!" one fan commented on the news. "Thanks for making this happen for the fans, but especially for our beloved artists!"
At the time of publishing, Pearl Jam has not confirmed new North American tour dates and released a statement about it when it was originally announced: "We are working as fast as we can with all our partners to confirm new dates in a fluid situation. We ask you to please refrain from contacting venues and promoters as they will not have any additional information to provide you."

This article was first published on iheart.com and is republished here with permission