Peter Jackson's new Beatles film challenges "myth" of the band's darkest days
Publish Date

Wednesday, 29 January 2020, 11:09AM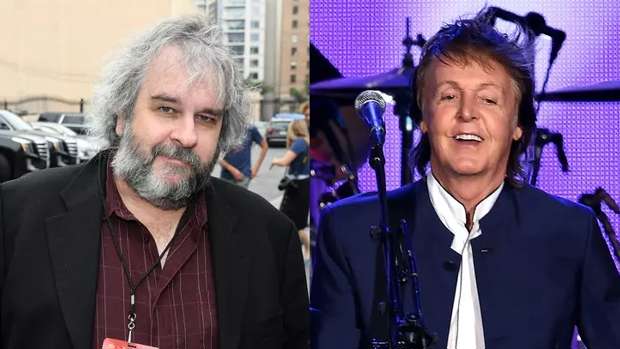 Director Peter Jackson's recut of The Beatles' Let It Be film aims to dispel the morose atmosphere of the original film that appeared to show the Fab Four breaking up.
Apple Records CEO Jeff Jones explained at a Grammys weekend clip-screening for press that Jackson was brought in to digitally clean up the footage, to hopefully remove the cold, impersonal atmosphere that marked the original 1970 film and cast a pall over so many interactions depicted on screen between the band members.
"We have created a brand new film that will attempt to bust the myth that the Let It Be sessions were the final nail in the Beatles' coffin," Jones said, according to Variety.
The Lord of the Rings director Jackson recently completed another project in which he colorized film footage from World War I. His work on the Let It Be project was compared to the re-contextualization that comes with colorizing old footage.
Let It Be was the final studio album the Beatles release, though it was recorded before Abbey Road.
Jackson's version of the film includes clips of John Lennon, Paul McCartney, George Harrison and Ringo Starr laughing and joking, like the old friends they were, in scenes that never made the final edit of the original. It even features scenes of the band rehearsing songs for Abbey Road and going over early song arrangements.
The LOTR director was given access to what he called an "amazing historical treasure trove" of Beatles history, including 55 hours of film and 140 hours of audio. In context, Apple Records suggests the moments of drama depicted in the earlier film seem far less significant and not indicative of the recording as a whole.
Jackson's Let It Be isn't a whitewash, as some might suggest, but a "counter-narrative" to the original movie, Variety's Jem Aswad reports.
Other Beatles artifacts support the idea that Let It Be wasn't quite as tedious as previously imagined.
Beatles expert Mark Lewisohn revealed last summer that he had obtained a tape of a meeting between John, Paul and George (recorded for the benefit of a sick Ringo) from weeks before Abbey Road was released that rewrites everything we thought we knew about the band's breakup.
It has long been understood that after the supposedly arduous Let It Be sessions, the band decided to make one final album, Abbey Road, which would be its last hurrah.
But in the tape, the three Beatles co-founders mundanely discuss their next project together. There are few hints of schism as the trio bandies about releasing a new single in time for Christmas. Lennon even suggests that on the band's next LP, Harrison be afforded an equal number of tracks as McCartney and himself.

This article was first published on iheart.com and is republished here with permission