Publish Date

Wednesday, 21 November 2018, 1:36PM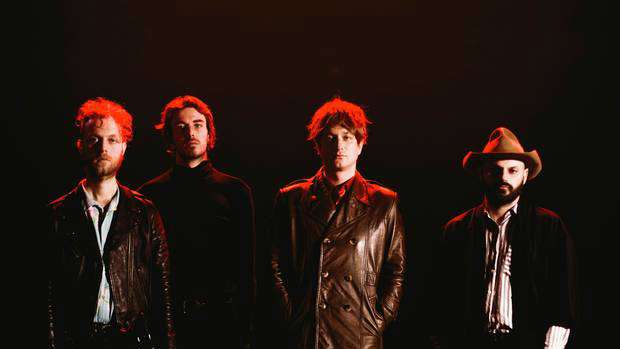 By: Karl Puschmann

To put it simply, 'Real Dancing' is real good. This debut record from Auckland indie/dance-rock revivalists Racing is full of foot-stomping guitar riffage, toe-tapping dance grooves and more than its fair share of cool rock 'n' roll swagger.
Throughout, the band, which houses two ex-Checks in vocalist Ed Knowles and guitar supremo Sven Pettersen, cherry-pick styles and influence. They effortlessly breeze through heavy, head-nodding, riffs ("Motel Pool", "Run Wild"), indie-dance bangers ("Electric Honey", "Party Slow"), and even hard-grooving, pop numbers ("Misbehaving", "Devil's Work") without missing a beat.
Disparate, yes, but once filtered through the band's sensibility, it all comes together cohesively. They may be riffling through the classic sounds of the past but they're very much repurposing them for the now.
The driving Drugs and Affection, all frantic bass, synth plucks and 80s funk guitar, is ready to explode on the dancefloor, the propulsive, percussive swagger of Move Your Body sees the band dropping some mint prog flourish alongside the Mick Jagger flout, while the jaunty Blue Gloom harks back to the mid-naughts garage-rock revival but pairs it with the sort of soaring falsetto chorus that Jungle would be proud of.
But, Real Dancing is also real long. Clocking in just shy of an hour and housing a whopping 13 tracks, it's too much of a good thing. The mid-tempo final numbers, like the cod reggae of Australia, the plod of The Bass and the maudlin The Alcoves, close the album on a 15-minute slog, rather than triumphantly burning down the house in a blaze of frenzied dancefloor glory.
But it's obvious the songs on Real Dancing have been written for, and then perfected on, the stage. More than anything, this album feels like an invitation to see these guys live. It's one I hope to take them up on as soon as possible.
Racing's Real Dancing is real good. Really. 3.5/5