Rage Against The Machine's streaming numbers surge amidst protests
Publish Date

Wednesday, 24 June 2020, 8:14AM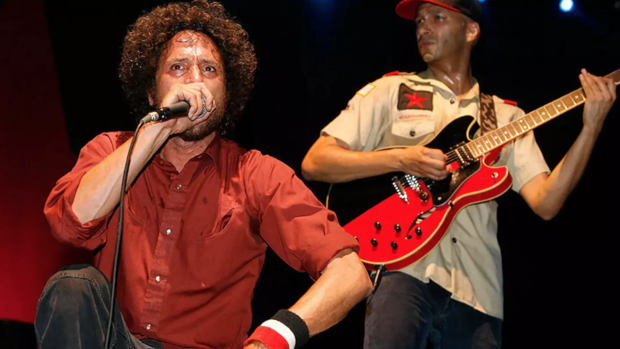 Rage Against The Machine is a political band (though some people might not realize it (really)), so it's no surprise that the rockers are back in the charts amidst the recent Black Lives Matter protests ("Killing In the Name" was written as a direct response to the 1992 Rodney King riots in Los Angeles, after all). However, the amount at which their streams have surged is quite impressive.
As Billboard reports, RATM tallied 11.1 million on-demand streams in the United States for the week ending on June 11 — a 15% increase from the previous week, which saw a substantial 62% increase for the week ending on June 4.
Guitarist Tom Morello also made it on Billboard's Social 50 chart for the first time, which ranks artists based on social media engagement. The activist has been quite vocal in support of the BLM movement and recently owned a "fan" on Twitter who said they didn't want to listen to "political bs" in their music.
"Scott!! What music of mine were you a fan of that DIDN'T contain 'political BS'?" he replied. "I need to know so I can delete it from the catalog."
The tweet went viral and resulted in the trolling of conservatives who didn't realize RATM was political until now.

This article was first published on iheart.com and is republished here with permission