Red Hot Chili Peppers announce John Frusciante's return to the band
Publish Date

Monday, 16 December 2019, 1:22PM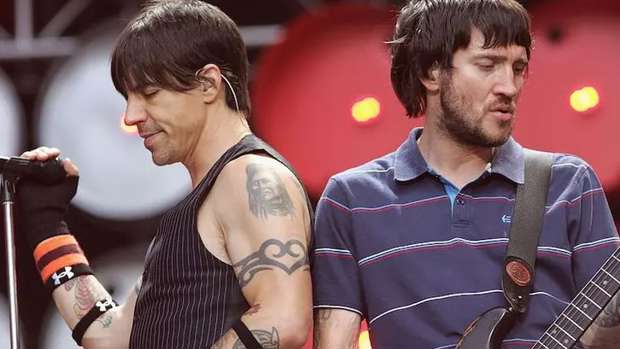 It's a new (er, old?) era for the Red Hot Chili Peppers. On Sunday (December 15), the band announced they had parted ways with guitarist Josh Klinghoffer after 10 years of playing together and John Frusciante would be returning to the lineup in an Instagram post.
"The Red Hot Chili Peppers announce that we are parting ways with our guitarist of the pastel years, Josh Klinghoffer. Josh is a beautiful musician who we respect and love. We are deeply grateful for our time within, and the countless gifts he shared with us.
We also announce, with great excitement and full hearts. That John Frusciante is rejoining our group. Thank you."
Check out the announcement below.
Frusciante's reunion marks his third stint with RHCP. He originally the band in 1988 following the death of guitarist Hillel Slovak and was featured on the band's 1989 album 'Mother's Milk' and 1991's 'Blood Sugar Sex Magik'. The success of the latter caused Frusciante to leave the band mid-tour.
He returned six years later and played on 1999's 'Californication', 2002's 'By the Way' and 2006's 'Stadium Arcadium', before quitting the band again in September 2009 during their extended hiatus. At that time he was replaced with Klinghoffer, who was RHCP's backup touring guitarist. He recorded two albums with the band: 2011's 'I'm With You' and 2016's 'The Getaway'.

This article was first published on iheart.com and is republished here with permission