Rolling Stones' guitarist Ronnie Wood survived cancer again last year
Publish Date

Tuesday, 27 April 2021, 9:17AM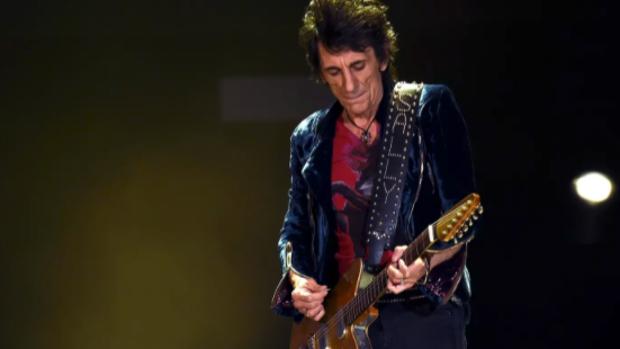 Rolling Stones guitarist Ronnie Wood survived cancer in 2020 for the second time in just a few years.
Wood told The Sun that he began treatment for another bout with the disease during the pandemic shutdowns.
"I've had cancer two different ways now. I had lung cancer in 2017, and I had small-cell more recently that I fought in the last lockdown," he said.
It's unclear whether Wood's small cell cancer was also in his lungs — the disease can also be found in the prostate, pancreas and lymph nodes. Nevertheless, the legendary musician says he's healthy again. He credited a decade of sobriety and something greater than himself with granting him more time.
"I'm going through a lot of problems now, but throughout my recovery, you have to let it go," he said. "And when you hand the outcome over to your higher power, that is a magic thing. That brings you back to the [Alcoholics Anonymous and Narcotics Anonymous] Serenity Prayer: 'Grant me the serenity to accept the things I cannot change.' That's incredible. What will be will be, it's nothing to do with me. All I can do is stay positive in my attitude, be strong and fight it, and the rest is up to my higher power."
Since being diagnosed with lung cancer four years ago, Wood has joined his old Faces bandmate Rod Stewart in publicly supporting cancer charities and advocating for regular cancer screenings.
Wood blamed his initial cancer diagnosis on the fact that he was a heavy smoker for most of his life, often smoking more than a pack a day for half a century. After undergoing a five-hour operation to treat a lung lesion in 2017, Wood called himself "bloody lucky."
The guitarist explored the roller-coaster of his life's story — and his prevailing gratitude to still be around to tell it — in the 2020 documentary, Somebody Up There Likes Me.
This article was first published on iheart.com and is republished here with permission