Smashing Pumpkins announce 'Mellon Collie And The Infinite Sadness' tour
Publish Date

Saturday, 24 October 2020, 4:24PM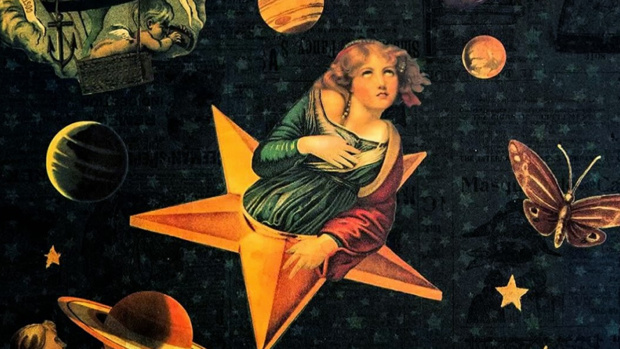 Mellon Collie and the Infinite Sadness officially turns 25 on Saturday (October 24), and while the Smashing Pumpkins planned on celebrating with an anniversary tour announcement, they opted to let fans know while there will be a commemorative live trek, dates aren't going to be announced until 2021.
In addition to the tour, the band is also working on a sequel to MCIS and MACHINA. The 33-song album will complete the conceptual trilogy and is slated to come out late next year.
Smashing Pumpkins encouraged fans to share their MCIS memories ahead of the anniversary, and Billy Corgan shared his own.
"During the recording of Mellon Collie and the Infinite Sadness' 'Cupid de Locke', I was standing next to our producer Flood and listening to an in-progress playback of the song when I turned to him and said, 'This song needs a spoken word section,'" he wrote on Instagram alongside a photo of handwritten lyrics. "'Huh?', said Flood, 'You mean like Elvis?' 'Yes' I responded, 'Exactly!' As I felt that the section in question, which up to that point was just some instrumental music, and had never been considered for a vocal, needed something uncommon. And so I grabbed some paper, and quickly jotted down the lyrics as they came to me, and what you hear on the record is the result of my instant sentimentality and Flood's derision."
See Corgan's memory HERE and submit your own HERE.
While the Pumpkins are celebrating the milestone anniversary, they're also gearing up to release a new double album,CYR, on November 27 and have released four tracks off the album.
During a recent interview, Billy Corgan detailed the band's latest chapter. "I think this is the music that's coming out now is the things that have taken root. We've gone back to just being ourselves," he revealed. "We're good pop assassins, and I think as long as we're sort of in that space, we're good. Anybody can ascribe anything they want to it as far as stylistically, but it bears repeating that what most of the general public knows of the band is really only one small slice of the band's music. The band's sort of width was a lot wider. So this falls quite comfortably in the music that we've made through the years."
"I'm ecstatic that the reaction has been 99.9 percent positive, which obviously never happens," he added. "So something must be wrong. I'm probably dead and we're doing this interview from heaven…"
This article was first published on iheart.com and is republished here with permission