Soundgarden's Kim Thayil responds to "bittersweet" Rock N' Roll Hall nomination
Publish Date

Thursday, 17 October 2019, 11:41AM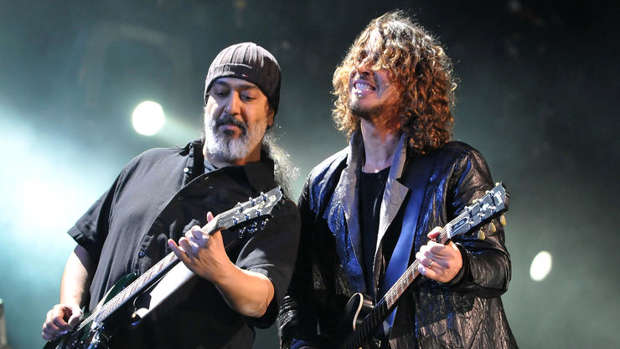 Soundgarden co-founder and guitarist Kim Thayil admits he's still wrapping his head around the fact that his band has been nominated for induction into the Rock and Roll Hall of Fame.
While Thayil admits in a new interview with Billboard that there was certainly a time in his youth when he and his band mates would have scoffed at the idea of respecting "any institution in rock n' roll," but now he sees the potential Hall of Fame induction as important recognition for the band's legacy and the legacy of the late-Chris Cornell.
Soundgarden drummer Matt Cameron is already in the Hall of Fame as a member of Pearl Jam. Through his band mates, Thayil says he's come to understand how important the Rock Hall is to fans.
"I thought this is important, especially for the legacy of Soundgarden, and for Chris' legacy," he explained. "It's really important to understand this from the perspective of the fans and to understand Soundgarden as both a current enterprise as well as a posthumous exercise."
He added that it is "very bittersweet" to know Cornell will not be with the band to celebrate if/when Soundgarden gets inducted.
Thayil clarified that although Soundgarden ceased being an active band with Cornell's death, it still has "catalog issues to address." He notes that the band wants to release old demos and live performances.
Earlier this summer, the guitarist hinted that the band is negotiating with Cornell's estate in an effort to complete the band's final studio album, which was in the works prior to Cornell's passing.

This article was first published on iheart.com and is republished here with permission