Soundgarden's Kim Thayil says he won't disappear from music again
Publish Date

Sunday, 17 May 2020, 7:46PM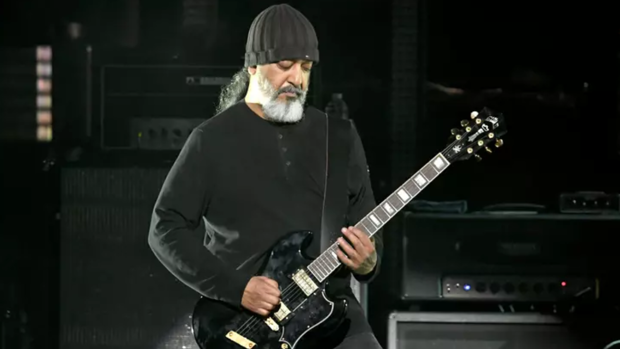 Co-founding Soundgarden guitarist Kim Thayil says frustration with the business and legal side of the music industry has been the biggest factor in his reluctance to release music outside the purview of his iconic grunge band.
But as the last two years have illustrated, the Hand of Grunge isn't planning another decade-long hiatus.
"After Soundgarden ended this time, I made a mental note, 'No, not this time. I'm not going to semi-retire,'" Thayil told WFPK in a recent conversation. "And, of course, I did a lot of work with the MC5 anniversary stuff. It's been a lot of fun and really encouraging to be on stage with those guys. But I have a different attitude now — more willing to deal with the side of the music business that had caused me to feel alienated from the creative process."
After Soundgarden broke up in the late-'90s, Thayil said he was left with a bad taste in his mouth; there were too many moving parts involved in anything the band wanted to do. He was just about "fed up with a creative pursuit" altogether — though he never stopped playing guitar or writing music. It was the hubbub that would come with a release that he wanted to avoid.
The guitarist said he shied away from putting out any music on his own, for fear it would bring on the suits before he was ready.
It didn't help that Soundgarden's longtime record label A&M was "subsumed into Universal" and everyone Thayil and company knew and trusted from the label had been fired.
There's also the undeniable fact that Thayil simply writes music that sounds like Soundgarden. He and Chris Cornell started the band when they were in their 20s and they learned to write songs together. While the band had many songwriters over the years, every idea was ultimately filtered through Thayil's fingers when he recorded the guitars.
"We're a guitar band," he added. "I'm the guitarist. I wrote all the guitar parts and all the riffs in the original incarnations of the band...Anything I would have done [after the breakup] would have sounded like Soundgarden without the greatest singer in the world and the greatest drummer in the world. So, that was a little bit discouraging, too. It's like, why would I wanna do a B-grade Soundgarden?"
Thayil's frustration with the music industry has never been more evident that since Cornell's death. He and his surviving bandmates are embroiled in a legal battle with Cornell's estate over the band's final album and there's still no resolution in sight.
This article was first published on iheart.com and is republished here with permission