The Killers announce new album 'Imploding The Mirage'
Publish Date

Sunday, 17 November 2019, 1:03PM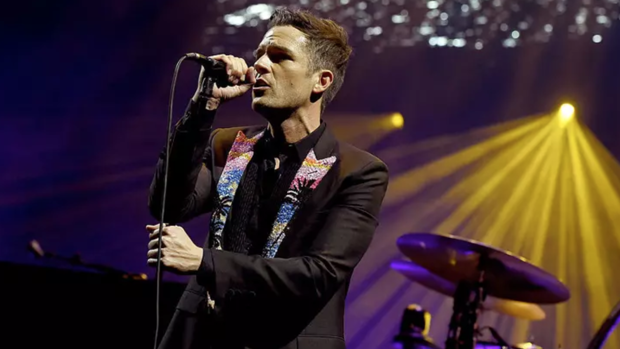 After nearly a year of teasing with mysterious studio photos and a possible tracklist, The Killers have finally announced their sixth studio album. The band took to Instagram on Friday (November 15) to break the news.
"Introducing IMPLODING THE MIRAGE," they wrote before revealing their plans for a UK and Ireland Tour. "Future musical teasing imminent," the assured. Though the release date has yet to be revealed, Imploding The Mirage is slated for a Spring 2020 release and can be preordered here.
Earlier this year Brandon Flowers confirmed that the alt-rockers were working on new material during an interview with NME.
"We've been at it for a few months," he divulged. "The idea is to try and get something that we're excited about – maybe about one song a week. So far, we've hit that target and the list is growing. We'll take inventory here soon and see what we've got."
"We've been in Utah doing it," he continued. "That's where I fell in love with music for the first time; so it's interesting to be there again and hear some of that music with the geography matching the sensation. Some of that stuff is starting to resurface and a lot of that had to do with synthesiser music. It's always been part of our DNA but it's definitely creeping up."
They began 2019 by dropping a new single, "Land of the Free." Check out their album announcement post below.
This article was first published on iheart.com and is republished here with permission