The Killers are remixing The Rolling Stones' "Scarlet"
Publish Date

Thursday, 27 August 2020, 12:40PM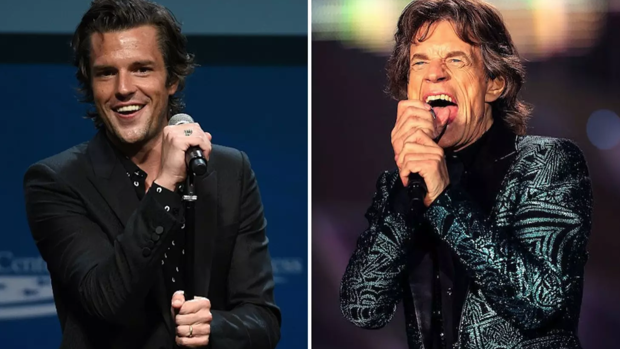 Last month, The Rolling Stones finally released "Scarlet," their long-rumored collaboration with Led Zeppelin's Jimmy Page and Blind Faith/Traffic's Rich Grech. The song has since been remixed by The War On Drugs, and now the rock legends are recruiting more alt-rock royalty for another take on the track.
On Tuesday (August 25), The Stones revealed via Twitter that The Killers and Jacques Lu Cont (aka producer Stuart Price) also remixed the song, which was originally recorded in 1973. The new rendition is coming out on Friday (August 28).
"Scarlet" will be featured on a deluxe edition of The Rolling Stones' 1973 album, Goats Head Soup, along with the recently unveiled "Criss Cross" and yet-to-be-revealed "All The Rage." The box set is slated to come out on September 4 and can be pre-ordered here.
See The Rolling Stones' tweet below.
The Rolling Stones are also working on new music. Earlier this year, they released "Living In A Ghost Town" and are putting the finishing touches on a new album, but as Mick Jagger said during a recent interview "don't hold your breath" for the record to come out any time soon.
"We recorded a bunch of tracks at the same time we did ["Living in a Ghost Town"] ... actually I've been finishing off the vocals and some other instruments on them, and doing some mixes on them. So I'm working on it," he explained before admitting the band would need to get together in person at least a "couple more" times before they'd feel comfortable with the material, and they're unsure when that will happen amidst the coronavirus pandemic.

This article was first published on iheart.com and is republished here with permission