The Killers tease snippet of new single "Caution"
Publish Date

Thursday, 12 March 2020, 8:26AM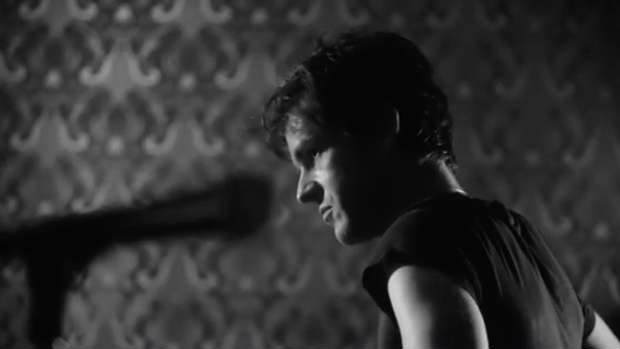 The Killers are finally back!
The band shared a video to social media teasing a snippet of "Caution" — the band's first single off its forthcoming sixth studio album, Imploding The Mirage.
Although the clip is only 30 seconds long, the band showcased its recording with studio footage while a part of the new song played over the black and white footage.
"I'm throwing caution," frontman Brandon Flowers sings over the backing upbeat synth instrumentals that already makes it sound like the song of the summer.
At the end of the teaser, the band announced the track will be out this Thursday (March 12). The announcement was paired with a graphic of a blonde girl in flowy fabric surrounded by butterflies and flowers.
The Killers announced 'Imploding The Mirage' in November of last year on social media. "We've been at it for a few months," Flowers previously said about new music. "The idea is to try and get something that we're excited about – maybe about one song a week. So far, we've hit that target and the list is growing. We'll take inventory here soon and see what we've got."
The new album comes three year's after The Killers dropped 'Wonderful Wonderful' in 2017. "Caution" is the band's first single since releasing the politically-charged track "Land of the Free" over a year ago in January 2019.

This article was first published on iheart.com and is republished here with permission