Tom DeLonge teases new Angels & Airwaves video and shares album update
Publish Date

Wednesday, 24 June 2020, 2:47PM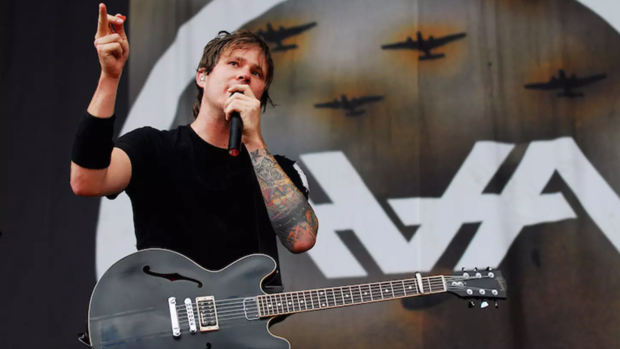 Back in April, Angels & Airwaves shared "All That's Left Is Love" — a song inspired by the current state of the world — and on Thursday (June 25), they're premiering its music video. On Tuesday (June 23), Tom DeLonge teased the upcoming visuals on Instagram.
"We made this video last month during an already unprecedented and uneasy time for our world," he wrote alongside the clip. "Since then, there have been more important issues in this country that naturally shifted our collective focus and voice in support of the Black community. That focus has not ended or slowed, our fight for equality and justice is just beginning - the time is NOW. As we continue to educate ourselves and put in the work each day, we decided we wanted to share this with you. 'All That's Left Is Love' represents an idea that we hold firm to during these times - at our core we are connected, through support and compassion we can get through this world united, and together we are LOVE."
DeLonge's sentiment is also expressed in the video with the following quote: "We never appreciate the connection we have with others until it's gone, and although we may not be able to change the first part of this story, we can for sure change the ending."
Aside from the video preview, DeLonge also gave fans an update on AVA's upcoming album. "So close... last minute arrangement work today on [email protected] album. :)" he wrote. "final tracks start next week."
See both posts below.
This article was first published on iheart.com and is republished here with permission