Tom Morello is "disgusted" kids don't practice guitar for 8 hours a day
Publish Date

Friday, 8 May 2020, 8:32AM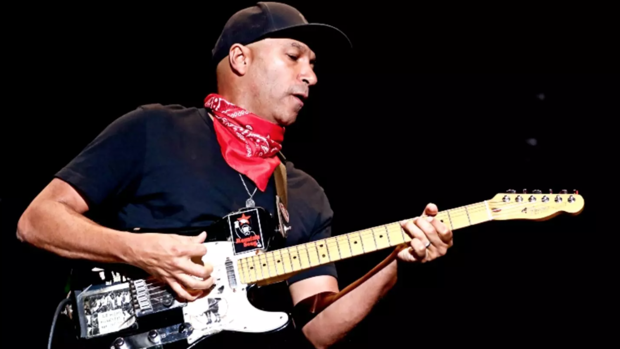 Tom Morello has a bone to pick with kids who want to get into the music industry. Specifically, the ones who don't take the time to actually practice an instrument such as guitar.
While he fully advocates for a new generation of rockstars, the Rage Against The Machine star urges kids to actually pick up an instrument and be more disciplined when it comes to practicing guitar instead of just hoping to become famous some other way.
"I'm disgusted by the fact that a lot of young people these days aren't willing to sit down and practice the electric guitar for eight hours a day," he recently told Louder Sound. "They are all looking for an easier route to becoming famous."
He notes that "hip hop, pop and R&B are more popular than rock music these days" which leads to there being no guitar solos in the Top 50 songs in the US. He's hoping that his 2018 album, The Atlas Underground, will help a new generation of young people become inspired and pick up a guitar.
Morello recently debuted his collaboration with Fender for his signature 'Soul Power' Stratocaster, which will hopefully spark the interest of young people who want to learn how to play.
Morello also opened up about being a nerd, the environment, and the possibility of banning cell phones from future gigs. "My job is to make sure, whether it's in the mosh pit or on the dance floor or wherever, that people are going so apesh** they'll put their stupid phones away and just live in the moment for a second," he said.
You can read his full interview HERE
This article was first published on iheart.com and is republished here with permission