Tom Morello is reminding trolls not to test his political knowledge
Publish Date

Tuesday, 9 June 2020, 12:00PM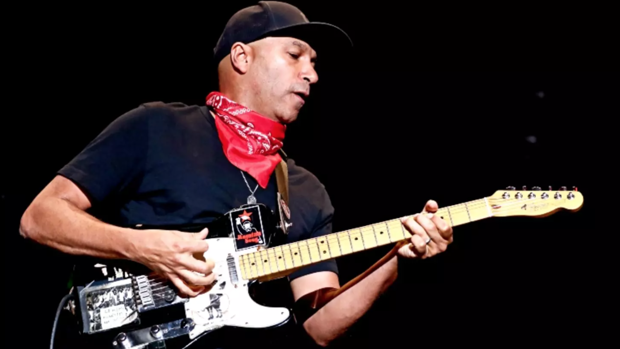 It's sadly more common than not for musicians to be told to "stick to music" instead of speaking out about politics as if they're not members of society. And let's just say Tom Morello has no patience left for those types of comments.
Over the weekend, Morello shared a screen grab of an old Instagram comments exchange he had with a fan/troll (hopefully the latter) last year that's still relevant today given the Rage Against the Machine guitarist continues to speak out about racial injustice following the murder of George Floyd.
"Another successful musician instantly becomes a political expert," the person wrote at the time, clearly not knowing Morello's vast knowledge making him an easy target for the guitarist.
"One does not have to be an honors grad in political science from Harvard University to recognize the unethical and inhumane nature of this administration but well, I happen to be an honors grad in political science from Harvard University so I can confirm that for you," he replied.
Morello brought the Instagram exchange back as a reminder for anyone brave enough to try and discredit his knowledge commenting, "Like shooting fish in a barrel."
Morello isn't a badass political expert by accident either. On Sunday (June 7), he honored his 96-year-old mom in an Instagram post writing about all the ways she's been an activist throughout her life and it's pretty impressive. He also recently recounted being the subject of racist remarks as a child.
This article was first published on iheart.com and is republished here with permission