Tom Morello reveals "Killing In The Name" was originally an instrumental
Publish Date

Monday, 24 August 2020, 11:34AM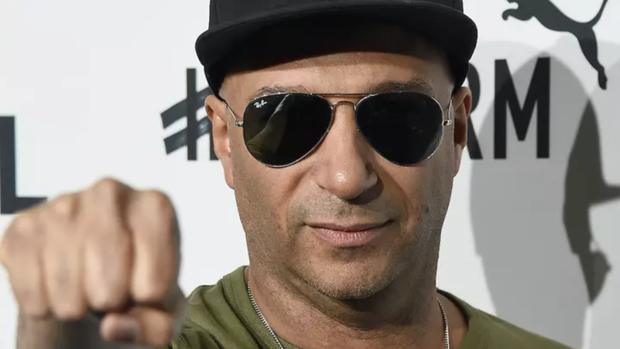 Rage Against The Machine's "Killing in the Name" has been covered by everyone from Machine Gun Kelly and Travis Barker to a little girl and her dad, but the protest anthem almost wasn't an anthem at all. During a recent interview with Rolling Stone, Tom Morello revealed the track was "originally an instrumental."
"There's a Rage Against the Machine video from Cal State Northridge – which is our first public performance – where we open the show with an instrumental version of 'Killing in the Name' and Timmy [Commerford, bassist], I think, came up with that really cool [bass riff]," he said. "[Drummer Brad Wilk's] crowd-bouncing beat is there from the very, very beginning. And then Zack [de la Rocha, vocalist] laced it with the historic lyrics."
"We actually left the lyrics off of the lyric sheet of the first record, because it's I think it's two lines, 16 'f**k yous', and one 'motherf**ker,' And we're like, in the midst of all this grand political poetry, let's just that one stand for itself," Morello confessed.
Vulgarity aside, the guitarist thinks de la Rocha's simple lyric "F**k you, I won't do what you tell me" has become a "universal sentiment."
"While it's a simple lyric, I think it's one of his most brilliant," Morello declared.
Though RATM hasn't written new music in years, Morello has been releasing his own politically charged tracks, including the recently released "Stand Up," which features Shea Diamond, the Bloody Beetroots, and Imagine Dragons' Dan Reynolds.
This article was first published on iheart.com and is republished here with permission